With the season in full flow we feel it necessary to remind everyone of the importance of the use of Social Media. In most cases the increase in internet activity within the League - particularly Twitter - has seen many supportive comments especially from club to club. However, there have been particular postings on social media which have been much less appropriate, and as such we ask that all those using Social Media to be sensitive of any content which is posted, and remind one and all that the misuse of Social Media can lead to disciplinary action. In addition, to any appropriate disciplinary action, we must point out that there is also the potential for those who have been victims of abuse on social media platforms to take out their own legal action.
Please find the YCB Misuse of Social Media Policy posted below for your attention:
Yorkshire Cricket Board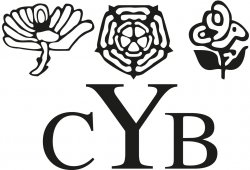 MISUSE OF THE SOCIAL MEDIA
The following policy has been agreed by the Yorkshire Cricket Board after legal advice and will henceforth form part of the Disciplinary Code and Procedures.
ALL PLAYERS, CLUB MEMBERS, OFFICIALS AND SUPPORTERS SHOULD MADE BE AWARE OF THIS
1. Clubs are expected/required to ensure that all their members are aware of the misuse of social and other media as outlined below and be aware of the possible consequences faced by individuals and/or the club if such misuse happens.
2. Any public or circulated comment brought to the attention of the Club/League/Board in any form of social media (eg Websites, Facebook, Twitter, Blogs etc.) or in the general media (eg press, radio, television, general websites, club programmes etc) that is detrimental to the club, league, officials, players or the Game in general by a League/Club Officer, Officials, Players, Club Member or someone acting on their behalf may be viewed as Unsatisfactory Conduct under the Yorkshire Cricket Board Disciplinary Code and Procedures, and therefore is a disciplinary offence and may result in due disciplinary procedure against the Individual(s) or Club.
3. It can be viewed as a secondary offence to re-send or re-circulate any such detrimental comments and as primary offence to ask someone to do this on your behalf, and this will be treated as Unsatisfactory Conduct, and can be treated as a disciplinary offence in its own right.
I M Chappell
Chief Executive, Yorkshire Cricket Board
8th April 2014