Part One
A 50 over League game which started on time at 1pm.
Rain stops play at 2pm with score 40/1 off 16 overs.
Play re-starts at 3:15pm then time lost is 75 mins.
The first 30mins lost within a game is ignored so 75-30=45mins lost
At 1 over per side for every full 6mins lost we remove 45/6 = 7overs per side.
Umpire must note the overs remaining in the innings as 27.   50-16-7=27.
Umpire should check that scoreboard is showing 27 overs upon resumption of play.
RESPONSIBILITY OF THE DLMM
Before any recommencement of play, the umpires shall inform the DLMM of the number of overs lost in that suspension period, giving DLMM time to record a new Suspension Break in PCS app and, if the 1st innings is complete, to calculate the Revised First Innings Total (RFIT) and set the scoreboard which should be checked by the umpires before play commences.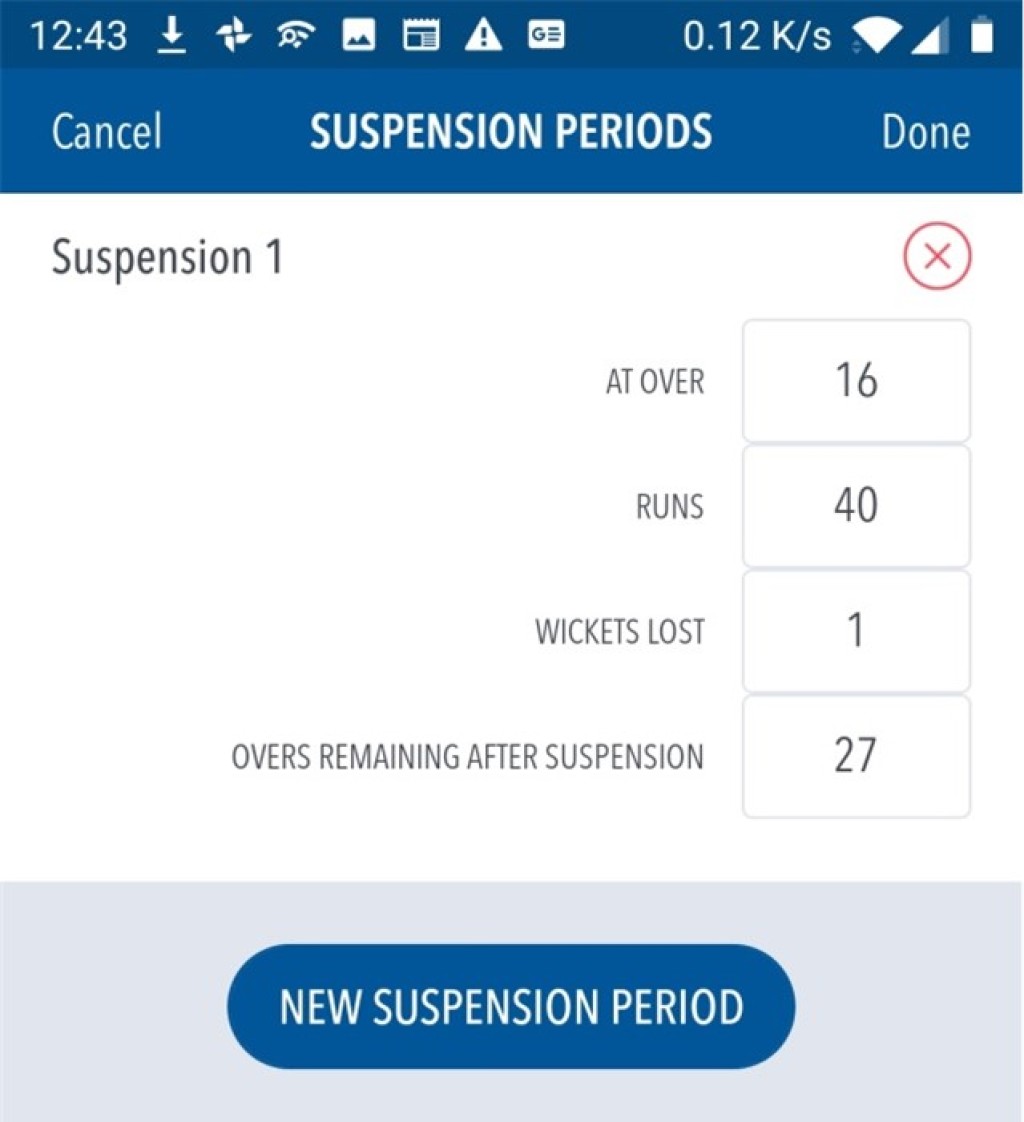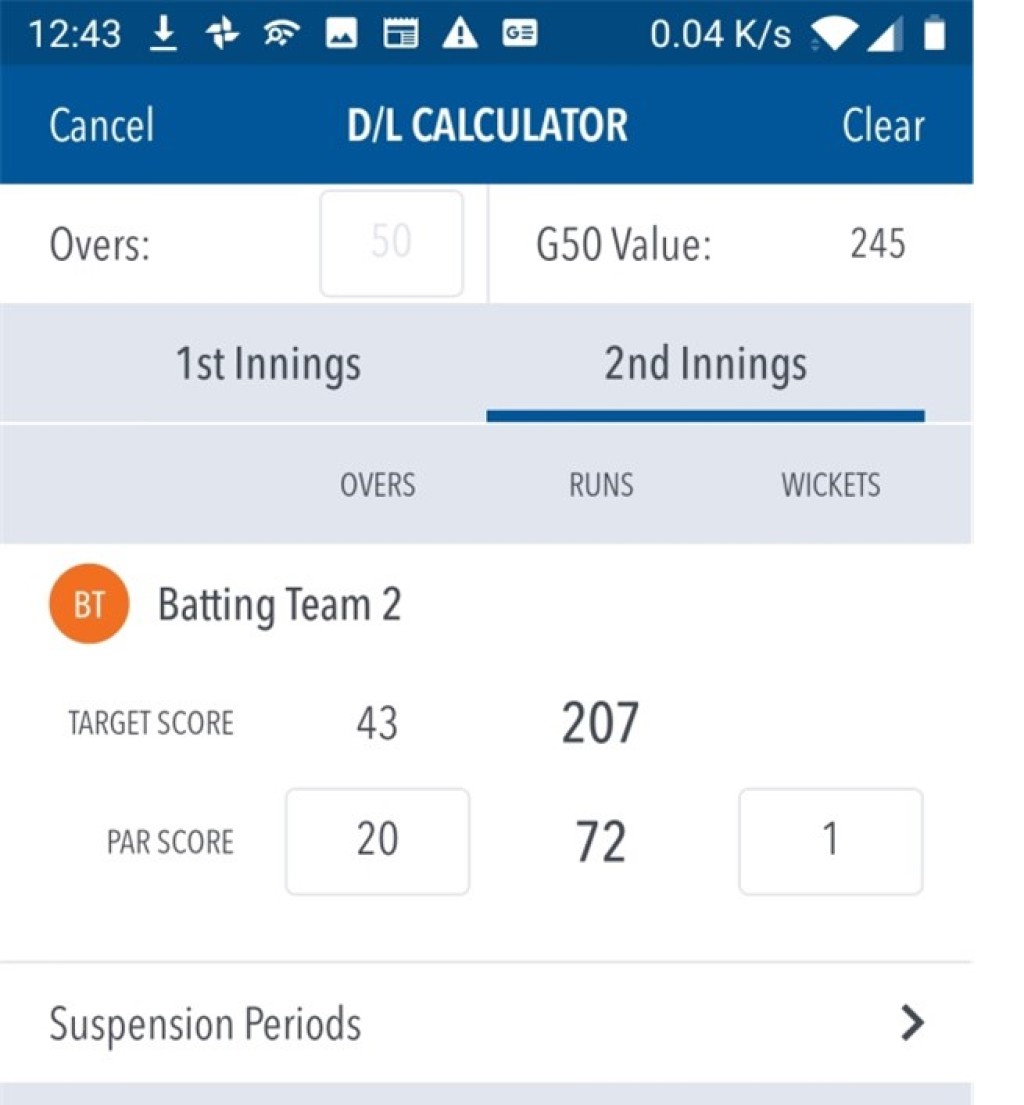 Part Two - Based on the Above
Umpire will inform the DLMM that 27 overs are remaining in 1st innings. The DLMM will set the switch to state that DL is now in operation and will record Suspension Break 1 as:-
* overs gone= 16   runs= 40  wkts= 1   overs remaining= 27
This will NOT give a revised 1st innings total until the 1st innings is complete. 
First innings concludes at 200/5 off the new limit of 43 overs. As part of ball-by-ball scoring closing the 1st innings will reveal a Target (score to win) of 207 which is one more than the Revised First Innings Total of 206 which must be shown on the scoreboard.
NOTE – DO NOT DISPLAY TARGET ON THE SCOREBOARD
If using the DL standalone calculator the 1st innings total must be entered to reveal the Target from which the RFIT is derived. 
Part 3 - Continuing the Same Game
During second innings Rain Stops Play with score at 120/9 off 20overs
With 23 overs to go and 2 overs to lose for every full 6mins then once 72mins have been lost the game is concluded and Umpires will inform the DLMM to enter a new Suspension Break
* overs gone= 20   runs= 120  wkts= 9   overs remaining= 0
This will reveal a Target of 196 or RFIT of 195 and so, as 20 overs have been completed the team batting first have won by 75 runs under DL.
  
You are recommended to download the PCS app onto a Smartphone and follow Tutorial 5 – Duckworth Lewis. Note that once you have opened the PCS app you do NOT need to login to use either the Tutorials or the Standalone DL calculator.
Once you have followed the tutorial you should click on Tools from the home page and that will allow you to select the Standalone DL calculator. You could run the above and following examples on the Standalone DL calculator.