A Message From Our Sponsors
End of Season Super Sale with All Rounder!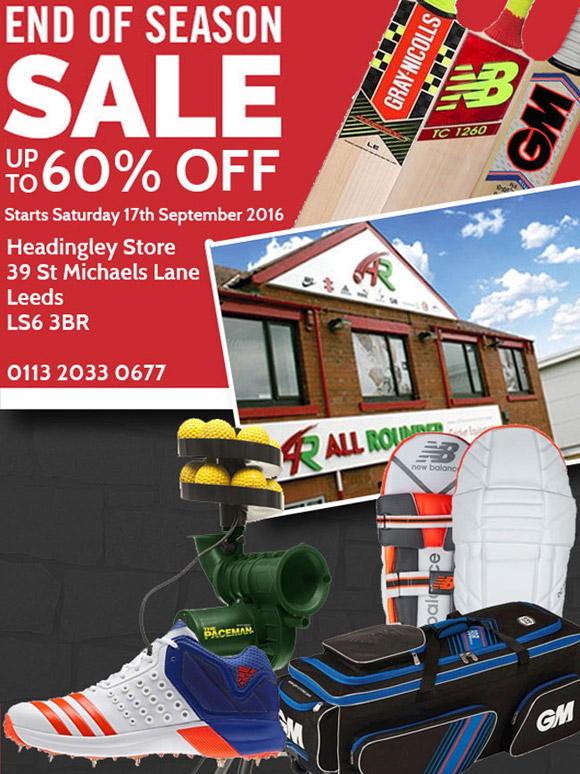 The season may have ended for most of us but now is actually a perfect opportunity to stock up on those essential cricket equipment and accessories. Our valued sponsor All-Rounder have launched an end of season sale with up to 60% off from the recommended retail prices.
Included in the sale are bats, helmets, boots and much, much more at either their flagship Headingly store or at their fantastic Sheffield outlet. Grab yourself a bargain well in time for winter nets!
Check out their website here: http://www.allroundercricket.com/cricket-end-of-season-sale