Skelmanthorpe enjoyed a terrific season by picking up the Championship and Championship Two titles, along with the Paddock Shield for their 2XI, but also their batters dominated by winning both awards at first and second team level.
Ryan Robinson (pictured above) took the Hedley Dawson Cup; the Jedi Championship batting award. The deeply experienced former Elland, Kirkburton and Hoylandswaine all-rounder has been an integral part of Skelmanthorpe's rise back to the top division and he won with an average of 59.63. Ironically, this is the first time he has picked up a Huddersfield Cricket League batting award. His club mate Bradley Geldart took the Championship Two batting prize.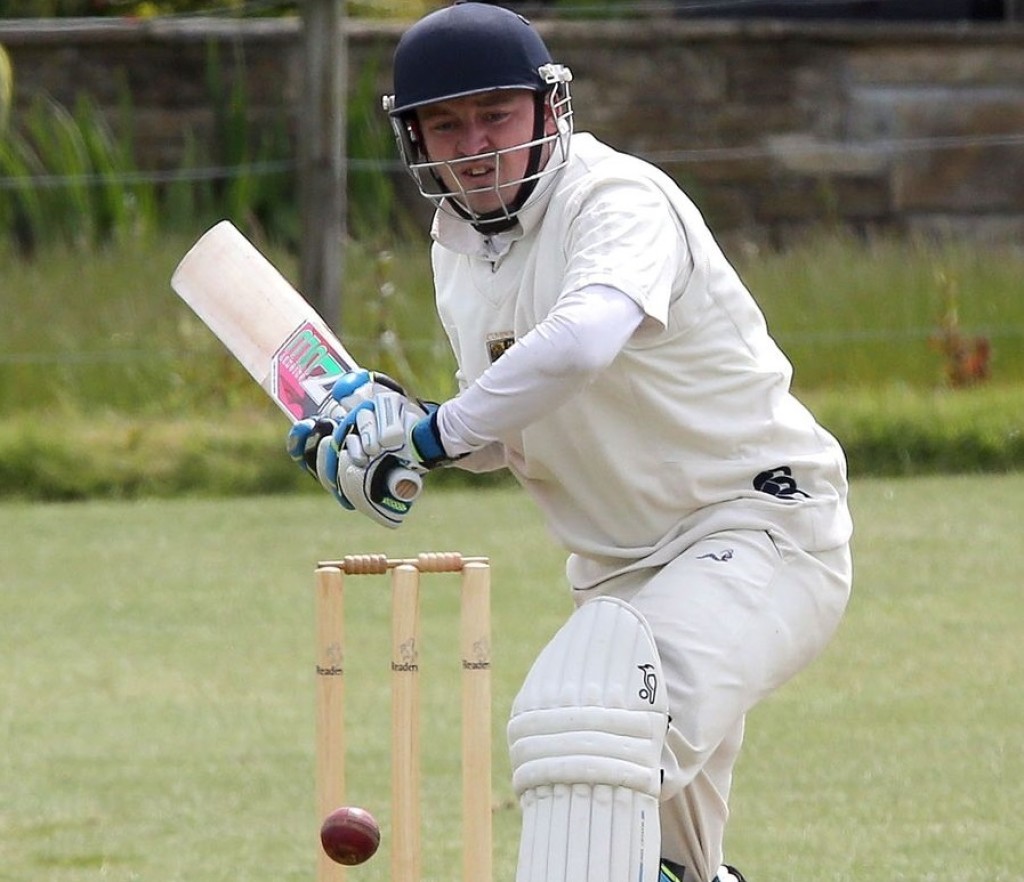 Matt Henshaw (Almondbury Wesleyans, pictured above) enjoyed another strong season with the ball by winning the Ron Tindall Cup with 39 wickets as he helped his club pip Meltham on the final day to promotion to the Premiership. Meltham gained some consolation with wicket keeper Sam Clegg's 34 victims earning the Harry mellor cup. Callum Power (Shelley) took the Fielding award with 20 catches.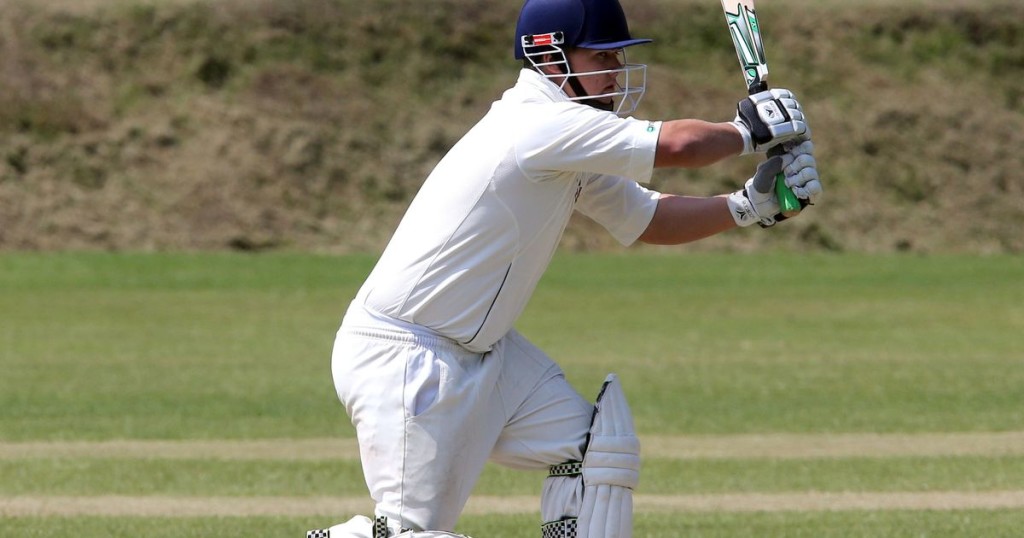 Jacob Mulhall (pictured above), who had returned to Lepton Highlanders in 2020 after a season at Golcar, captained his team to promotion from the Cedar Court Conference and he also won the Ronnie Sykes batting trophy with an average of 47.00. Cumberworth's George Smith, Richard Charlsworth-Haynes (Emley Clarence ) and Ben Charlesworth (Upperthong) gained the bowling, wicket-keeping and fielding awards.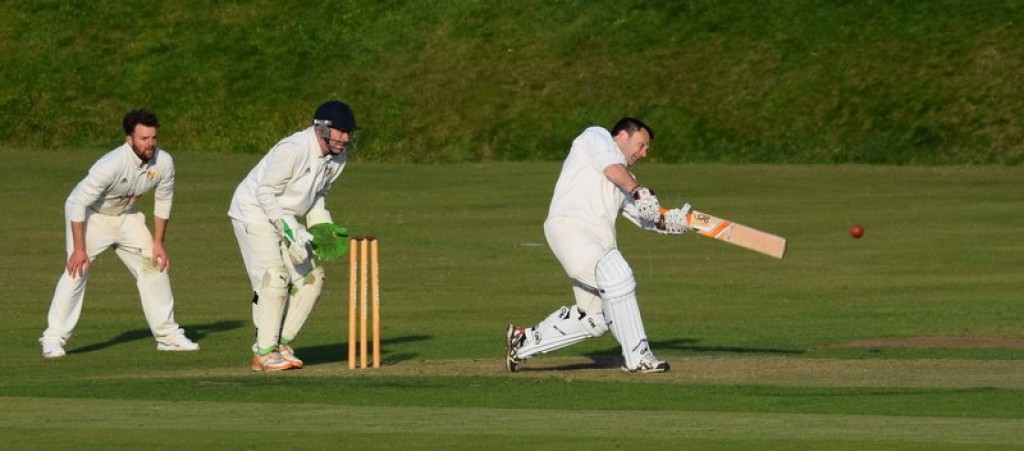 A pair of players who had enjoyed great success at first team level over the years took the Premiership Two batting and bowling trophies. Darren Robinson (pictured above), a Sykes Cup winner with Barkisland in 2015 won the Colin Garthwaite Trophy for bowling with teammate James Summerscales winning the Ernest B Whittle Trophy for batting. In Conference Two, Holmbridge's Andrew MacLeod won his third consecutive fielding award along with the batting prize in another successful campaign personally.
The full list of player award winners are below. Several special awards are yet to be determined and will be announced in due course.
Premiership
Tom Oldham Trophy: Batting
Charlie Roebuck (Broad Oak) 743 runs Average 61.92
Tom Oldham Trophy: Bowling
John Keeling (Kirkburton) 58 wkts Average 12.06
Cyril Thorpe Cup: Wicket-keeping
Ben Harris (Honley) 29 victims
Clifford Sykes Cup: Fielding
Alex Kemp (Thongsbridge) 18 catches
Jedi Sports Championship
Hedley Dawson Cup: Batting
Ryan Robinson (Skelmanthorpe) 477 runs Average 59.63
Ron Tindall Cup: Bowling
Matthew Henshaw (Almondbury Wes) 39 wkts Average 12.54
Harry Mellor Cup: Wicket-keeping
Sam Clegg (Meltham) 34 victims
Michael Pamment Family Cup: Fielding
Callum Power (Shelley) 20 catches
Cedar Court Conference
Ronnie Sykes Trophy: Batting
Jacob Mulhall (Lepton) 658 runs [Ave: 47.00]
Hedley Collins Trophy: Bowling
George Smith (Cumberworth Utd) 42 wkts [Ave: 9.71]
Anderson Cup: Wicket-keeping
Richard Dalton-Haynes (Emley) 27 victims
Stephen Sykes Trophy: Fielding
Ben Charlesworth (Upperthong) 16 catches
Premiership Two
Earnest B Whittle Trophy: Batting
James Summerscales (Barkisland) 575 runs [Ave: 63.89]
Colin Garthwaite Trophy: Bowling
Darren Robinson (Barkisland) 38 wickets [Ave: 11.53]
Hemingway Cup: Wicket-keeping
Will Sykes (Scholes) 25 victims
J F Moran Cup: Fielding
Joshua Moore (Golcar) 11 catches
Jedi Sports Championship Two
Charles Wilkinson Cup: Batting
Bradley Geldart (Skelmanthorpe) 696 runs [Ave: 116.00]
Frank Townend Cup: Bowling
Liam Moran (Broad Oak) 26 wickets [Ave 10.69]
George Harrison Cup: Wicket-keeping
Ben Ward (Elland) 21 victims
David Taylor Cup: Fielding
Jordan Williamson (Elland) 11 catches
Cedar Court Conference Two
E C Peel Trophy: Batting
Andrew MacLeod (Holmbridge) 478 runs [Ave 43.45]
Vernon Oldfield Trophy: Bowling
Muhammad Majid (Lepton) 29 wickets [Ave 6.59]
Mark Earnshaw Cup: Wicket-keeping
Oliver Hirst (Hall Bower) 30 victims
Roy Kilner Trophy: Fielding
Andrew MacLeod (Holmbridge) 21 catches
Cedar Court Conference Three
Jeff Aram Trophy: Batting
David Greaves (Shelley) 404 runs [Ave: 50.50]
GP Valeting Trophy: Bowling
Mohammed Asaf (Emley) 27 wickets [Ave: 12.70]
Denby CC TV Cup: Wicket-keeping
Tim Jones (Shelley) 17 victims
Steve Ashwell Trophy: Fielding
Chamika Himendra (Lascelles Hall) 7 catches