A final day shootout at high noon (well, 1pm!) is on the cards for the final match day after both Barkisland and Shepley both came through testing engagements. Luke Bridges masterminded Barkisland to victory on the road at Scholes, whereas Shepley crushed Honley to stay four points behind. In Group Yellow, Elland will finish top regardless of what happens on the final day as they saw off Shelley. Two centuries propelled Hoylandswaine to another emphatic win although Almondbury Wes' victory against neighbours Almondbury and Emley's ten-wicket win leaves the group winner yet to be resolved. Upperthong triumphed in their crunch match away at Delph & Dobcross 2XI to leapfrog their opponents at the top.
Group Orange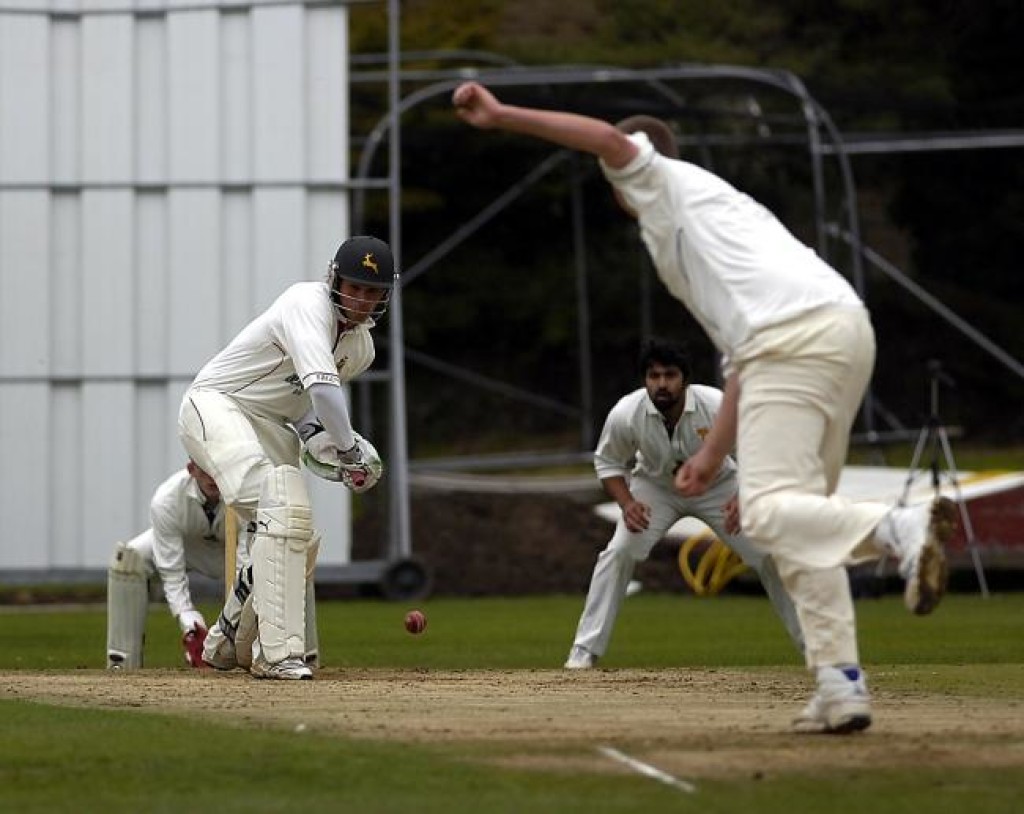 Shepley captain Greg Wood capped off an impressive truncated season by firing his side to a win which sets up the match that will decide the group next week.
A masterly performance with the bat for Shepley captain Greg Wood ruthlessly put Honley's bowlers to the sword as they chalked off another win to keep in touch with runaway leaders Barkisland. Wood (77) made great use of the solid work made by openers Dan Wood (30) and Tom Chadwick (37) to up the ante and help build a first innings total that would always be tough to beat. Max Joice (27no) added useful runs at the end to further expose weaknesses in Honley's young bowlers (four of them being under 20 years of age) in Shepley's 196-5; a match reduced to 20 overs per side due to overnight rain. Simon Kelly would be key to Honley's hopes but losing him in the third over for a single run was a blow that would prove fatal for the visitors. Josh Hoyle (5-19) was the star bowler for rampant Shepley as he took a remarkable five-wicket haul to set up a mouthwatering winner-takes-all clash away at Barkisland. Visiting skipper Timmy Taylor (22) took the opportunity to give some of his younger players some batting time which Charlie Jakeman (24) gratefully made the most of but Honley were well short in their 80-9 reply.
Whilst Shepley were hitting their stride against Honley; Barkisland squeezed past Scholes at Chapelgate thanks to a vital middle-order contribution by James Summerscales (Main Image). Scholes had earlier set 128-8 from 30 overs after being asked to bat by the visitors, a score built mainly around Yaasar Imtiaz (34) and home skipper Bradley Birkhead (38). Max Didgiunatis (4-26) did a good job of restricting the home side, rewarded with the wicket of Birkhead just as he was settled. A cluster of wickets threatened to spectacularly derail Barkisland as they fell from 31-0 to 34-4, then further to 57-6 following a burst from Wasim Javed (3-41). However Summerscales (45no) dug in and regained control, helped by Seth Oddy (16). Barkisland's seasoned campaigner then continued to finish not out as Barkisland reached 132-7 with 20 balls remaining.
In a battle at the basement, Thongsbridge cantered to their first win of the season in a keenly fought local derby against rivals Armitage Bridge. Ben Raven-Hill (77) was central to 'Thongs' success with a dominating 53-ball showing which contained 14 fours and 1 six. Harry Franklin and Rory France (both 27) added to Raven-Hill's score to post an imposing 194-9 with away bowlers Jamie Hopper (3-33) and Peter Dobson (3-12) both sharing six wickets. Visiting skipper Jaycub Curtling (31) made another consistent contribution but Bridge desperately needed an injection of batting power elsewhere which never came. Thongsbridge bowler Tom Raven-Hill (3-15) helped squeeze the visitors as they stuttered to 93-6 but despite the lower order wagging with Noah Thackarey (16no) and Dobson (27) swinging the bat, Bridge fell somewhat short on 142-8.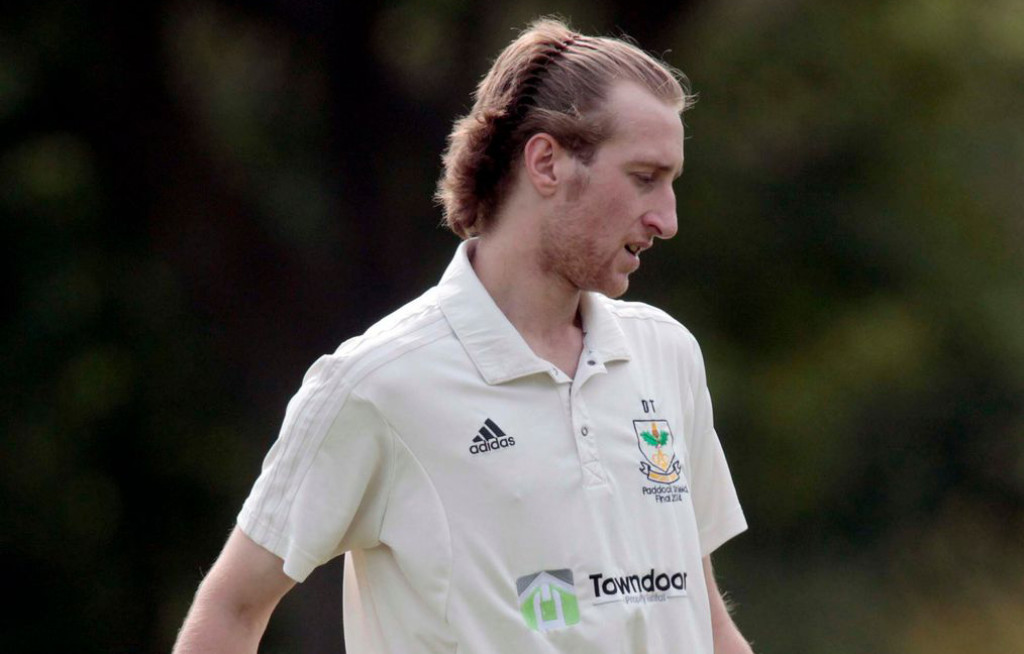 Broad Oak's Dan Taylor slammed the brakes on Delph & Dobcross' whirlwind start as he took three wickets in their 6 wicket win at home.
Delph & Dobcross started like a Japanese bullet train away at Broad Oak, however their momentum was stymied to resemble more like a velocipede which ultimately cost them a second win of the season. Openers Umer Yaqoob and Mosun Hussain (both 56) scored half-centuries as visiting Delph raced to 100-0 after only 12 overs. Broad Oak, after shuffling the pack several times, eventually settled on a bowling partnership that started to pay off with spinner Dan Taylor (3-30) and medium-quick Alistair Finn (2-47) eventually slowing Delph down. Nathan Jones (29) tried to revive the away side's fortunes but they had to settle on 175-8. Oak paced their reply to perfection by keeping valuable wickets in reserve and they weren't unduly concerned, despite being behind the rate when a mid-innings shower interrupted momentarily. They expertly preyed on Delph's more inexperienced bowlers as Sean Mee (30) put away any loose balls that were sent down. Charlie Roebuck (54no) added a ruthless edge, moving up through the gears with a fine unbeaten half-century. Daniel Rushworth (39) provided the glue that allowed Roebuck the platform to perform as Oak won on 176-4 with three overs remaining.
Eight wickets conceded in the space of 32 runs proved to be the undoing of Moorlands away at Golcar as they combusted to great effect. Opening bat Andrew Wood (38) was Moorlands' top scorer but there were few other signs of positivity as Golcar bowlers Will Hinchliffe (3-6) and Steve Whitwam (4-7) put the skids under the Moorlands innings as they slumped disastrously from 49-2 to 81ao. Jay Cyrus (27no) anchored the low target and captain Jack McNamara (28) help guide Golcar to their third win of the season with a 82-3 reply to remain comfortably in mid-table.
Group Yellow
Elland became the first team to win a group by seeing off visitors Shelley which will be enough to finish top, no matter what happens on the final day. Good bowling from the Hullen Edgers kept things tight and their opponents within striking distance as Shelley laboured to 102-8. Kieran Rogers (2-22) claimed his 11th wicket of the season and Dale McMullan (2-25) his 7th with Callum Power (27) and Harvey Jones (29) the few batsmen that got into double figures. Opener Rohan Randhawa (32) and Rhys Newman (24) starred in Elland's measured response as they ticked over nicely to reach 104-3 in the 23rd over.
A disastrous start for Lascelles Hall after being asked to bat first by Kirkburton was damage they couldn't recover from. Only 8 runs were yielded from Lascelles Hall's top five batsmen during their suffering at the hands of 'Burton opening bowlers Aaron Moore (2-19) and Gavin Smith (2-19). William Simpson (20) and last man Hardeep Singh (20) provided some damage limitation but their 92ao wouldn't be enough of a test for Kirkburton. They lost two wickets as they successfully converted the earlier good work into a fifth win of the campaign. Johnny Butterfield (51no) wasn't one of them however as he remained a constant presence during the reply with good support from Javaid Ahmad (20no) in 'Burton's winning 95-2.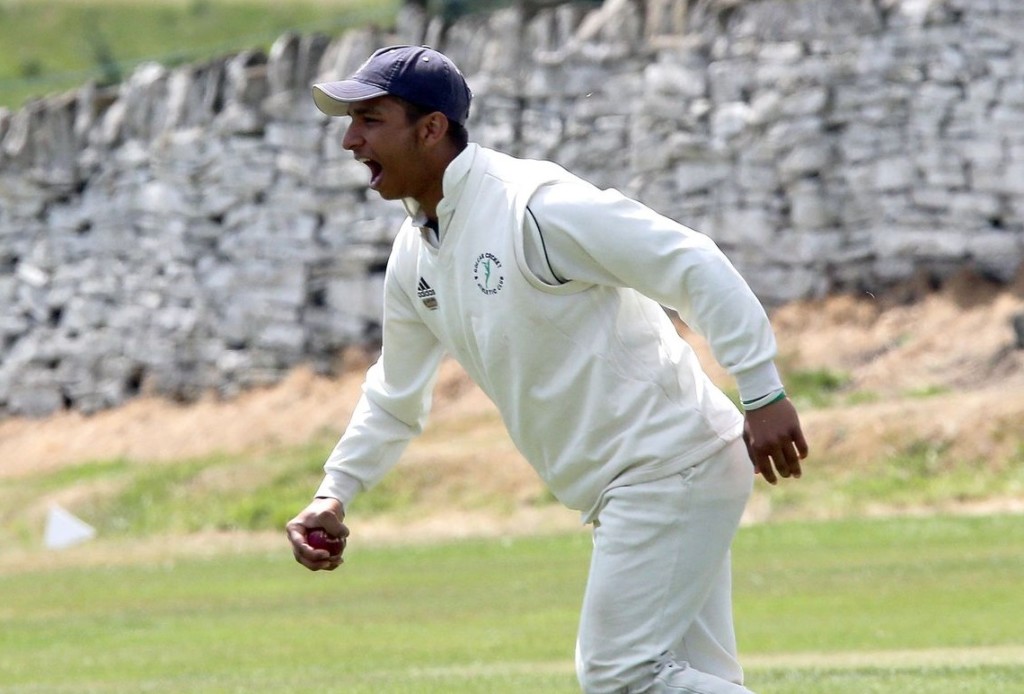 After a wretched few weeks, Muhammad Ali powered Mirfield Parish Cavaliers to a huge win at home to Slaithwaite. Ali struck 88 in a dominating batting performance.
Slaithwaite's bowlers were on the wrong end of a Mirfield Parish Cavaliers backlash as they romped to victory and put behind them a horrible run of form. Muhammad Ali (88) was head and shoulders the standout performer with the bat for Parish who had several batsmen contributing with scores in the twenties. Slaithwaite were hampered by an injury to opening bowler Dave Berry although Alec Jakeman (3-6) ran through the tail even though most of the damage had already been done. The visitors couldn't match the intensity shown by the hosts with Tom Fretwell (6-25) enjoying a six-wicket haul as the Slaithwaite reply sagged glumly. Tommy Woodhead (36) was a highlight batting at nine but similarly to Jakeman earlier; his work had little impact as Slaithwaite were dismissed for 110.
Meltham's rolled out their best bowling performance of the season with a crushing demolition of visiting Thurstonland; a side they were already familiar with after sharing promotion from the Conference in 2019. Ibrar Hussain (3-17) returned the best figures at Mean Lane as the travellers were bowled out for 66 and it took Meltham less than 15 overs to turn it into a commanding seven-wicket win. Asif Quayyum scored virtually all Meltham's runs single-handedly in a fine 53-ball century containing 9 fours and a six. Jack Moulson (3) used the second innings as batting practice soaking up 40 balls in Meltham's 68-3 winning total.
Steve Butters Jnr calmly guided Marsden over the line by one wicket as they made heavy work of chasing down Clayton West's inconspicuous total at Hemplow. Finlay Addy-Child (3-13) and Jack Smith (4-9) were persistent thorns in the visitor's side as they crashed to 91ao batting first with David Swann (32) top scoring. Marsden, after impressive work from opener Joe Smith (33), carelessly threw away the initiative after Sam Tyas (3-15) and Jacob Mullarkey (3-8) reduced them to a perilous 75-9 from a healthier position of 66-5. Butters Jnr (15no) steadily guided Marsden over the line who between him and last man Matthew Boothroyd (2no) absorbed 67 balls. Clayton West were left frustrated as Marsden finished on 93-9 with five overs remaining.
Group Red
Nathan Kenworthy put Almondbury Wesleyans within touching distance of Hoylandswaine after he destroyed near-neighbours Almondbury. Kenworthy (75) fired 5 fours and 6 sixes as he and Tom Addy (43) laid a mess of the visitors bowling figures in his sides 188-9. Wicketkeeper Kenworthy then went on to take three catches and a stumping as Almondbury were left stunned during the reply. Opener Shivam Pandy (28) battled to no avail as the Wesleyans bowlers attacked, pack-like with five bowlers all picking wickets up before the visitors were bowled out for 80.
Two centurians featured on the Hoylandswaine scorecard as they exploited mis-matched opponents Rastrick at Round Hill. Opening batsmen Shoukat Ali (146) and Iftikhar Naseer (117) put on 230 runs for an opening partnership. Shabir Rashid (41) added more runs to an already lofty total as Hoylandswaine made 331-3 batting first; a decision that would nag Rastrick captain Jack Pearson after earlier winning the toss. Pearson (29) gave Rastrick's best account with the bat but they were predictably well short considering the bowling talent at Swaine's disposal. Gurman Randhawa (3-7) claimed his 11th of the campaign to add to the 60 wickets picked up in 2019 and 91 wickets the season before. Hoylandswaine's winning margin was a huge 237 runs as Rastrick finished on 94ao with five overs to play.
Paul Cummins took three wickets as Skelmanthorpe waltzed to a routine win on their travels away to Lepton Highlanders. Cummins (3-9) helped control proceedings as Lepton wickets fell at regular intervals. Jacob Mulhall (27) scored highest supported by Sayed Salman (22) and Glynn Thwaite (20) but Lepton's 104ao wasn't enough to challenge. George Sommerville (67no) continued his fine form this season which took him over the 200-run mark as Skelmanthorpe coasted to a five-wicket victory.
A comprehensive ten wicket win moved Emley impressively up to third in the Group Red table. Holmfirth had no answer to a well-drilled Emley bowling attack as they were pegged back with Adam Taylor (3-23) causing the most discomfort. A 53-run sixth wicket partnership between Michael Hellawell (34) and Lucy Grice (24) threatened to put pressure on the visitors but once that was broken, Emley ran through the rest to leave a 142ao total to chase. This was achieved without a single blot on the copybook as openers Ibrar Hussain (68no) and Luke Taylor (69no) scythed through whatever Holmforth could throw at them with consummate ease. Emley coasted to victory on 145-0 after 17 overs.
Denby Dale denied close-proximate rivals Denby after they emerged victorious by a slender two-wicket margin, despite a late rally by the hosts. Tom Sanders (70no) carried his bat during a stellar performance from the Denby captain but it wasn't enough to put the game beyond their neighbours as the hosts set 147-5 for the win. The visiting side were cruising after Hywel Senior (31) got them off to a good start until the reply hit the rocks somewhat as John Hunter (2-42) started to even the balance. It took a strong performance from Fred Stower (41no) to shepherd the tail after things looked temporarily precarious but Denby Dale held their nerve to ease home on 148-8 with 20 balls remaining.
Group Green
Sam Hobson and Tom Mighall turned the tables on Delph & Dobcross 2XI to consign them to their first defeat of the season as Upperthong nipped ahead of them in the group. Delph's father and son combo Gary and Zac Pemberton shared four wickets between them as visiting Upperthong struggled for momentum on their first ever visit to Huddersfield Road. Glyn Partington (2-25) helped wrap up a satisfactory first innings work as Upperthong fell to 121ao after choosing to bat first. Delph's reply was left in tatters after two wickets fell in the first over to Jon Battye (2-27). They then rebuilt sufficiently as Partington (39) and captain Daniel Jones (20) placed the initiative back into their own hands. However the run out of Partington signalled a batting collapse as visiting bowlers Hobson (3-18) and Mighall (4-10) took control over this fascinating see-saw clash between the top two. Delph eventually succumbed to 98ao to leave the group in Upperthong's hands on the final day.
Elsewhere, Rufus Helm (5-11) dismantled Linthwaite's reply as they crashed to 32ao chasing Honley 2XI's 118-9 first innings total. Phil Scouller (96) just missed out on a century for Mirfield as they blitzed Barkisland 2XI making 197-7. Jack Bloxsome (4-21) finished off a one-sided win as Barkisland 2XI crumbled to 95ao.
Cumberworth skipper George Smith excelled with both bat and ball to down hosts Birkby Rose Hill. Smith scored 42 with the bat in the visitors' 140-8, before taking three wickets with the ball as Birkby were restricted to 111-8. Hall Bower made it yet another unhappy afternoon for bottom side Kirkheaton. Faisar Siddiq (53no) scored an unbeaten half-century in Bower's 132-5 first innings total. He picked up two wickets to help knock Kirkheaton off their stride with Ibrar Rafiq (3-9) also providing a significant contribution to consign the hosts to a 45-run defeat on 87-7.