If anyone already had thoughts on any of the Premiership relegation places already being filled, think again! The bottom two teams in the Premiership Shelley and Kirkburton both recorded huge victories away from home as the battle in the bottom half of the table intensified. Marsden got back to winning ways in the Championship thanks to powerful hitting from Imran Malik as they and Mirfield Parish Cavaliers put pressure on Rastrick at the top. Birkby Rose Hill, floundering at the bottom of the Conference, pulled off a monumental shock by causing an upset away at leaders Thurstonland.
Drakes Premiership
It's been a long and lonely season for Shelley but at the fifteenth time of asking they pulled off their first victory of the season in emphatic style away to Broad Oak to remove a huge monkey from their back. A superb bowling performance set up a golden opportunity to secure that all-important victory and inject confidence which they took with both hands. Ranjith Bandula-Don (3-41) will surely play a massive part if they are to pull off their own "great escape" and his three wickets was the cornerstone of a first innings that never let hosts Broad Oak off the hook. Martin Sykes (2-28) was also welcomed back after missing a double-header the previous weekend and between them they tormented the home side to reduce them to 84-6 batting first. Imran Zafar (3-43) played a massive part in keeping Oak under their control by taking the key wickets of Jack Hargreaves (31) and Tom McCreadie (22). Alastair Finn (27) attempted to bolster the score but it was to no avail as Broad Oak were dismissed for 154. In Sami Aslam, Shelley have an opening batsman with an element of flair and class and will expect a few more repeat performances of the half-century which anchored the reply here. Aslam (58) hit a run-a-ball half century which looked to inspire captain Harvey Jones (71no) who finished the job in style to reach 157-2 and record their first Premiership victory which might provide a springboard to one of the most unlikely escape acts the league has seen in recent years.
The outlook appears much brighter at Riley Lane all of a sudden as Kirkburton ended a superb week with the best possible finale. A few days after securing their second major semi-final of the season with a T20 conquest over Delph & Dobcross, 'Burton travelled to second-placed Moorlands and delivered a colossal blow to their opponents title ambitions. After a good start from the in-form Shoukat Ali (63), a hugely improved bowling performance by the visitors derailed a promising start when Andrew Smith (2-31) led the way with two wickets either side of a run out in a spell where Moorlands stumbled from 141-2 to 149-5. This triggered a catastrophic subsidence which saw the hosts eventually fall to 216ao with Aaron Moore (2-30) and Tom Birkinshaw (2-39) share four wickets between them. This left the door open for a solid batting performance from Kirkburton, a challenge gratefully accepted. Jonathan Butterfield (84no) put in his best performance of the season to provide a firm backbone to the reply with others free to bat around him. A hundred partnership between him and Roscoe Tahttil (54no) dampened Moorlands' spirits and Kirkburton ran out worthy winners on 217-3 with 14 balls remaining.
Thongsbridge edged out Delph & Dobcross at home to make it two wins out of two against them this season in a match that went the distance. Delph continued to be pegged back in the first innings after electing to bat first. Nathan Jones (73) made his biggest ever score for his club to help keep a robust first innings total in their crosshairs with Rehan Afridi (44) adding an important contribution. Zafar Iqbal (3-46) and Ben Balmforth (3-83) found enough purchase in the wicket to keep Thongsbridge in the hunt whilst captain Ben Raven-Hill (3-24) cashed in towards the end as Delph attempted to hit out for some late runs in their 252ao score. A century opening partnership between Raven-Hill (47) and Richard Marshall (73) was paramount to their successful chase. However with a progressively dying pitch runs became more difficult to score fluently and Delph reverted to try and suffocate their opponents. Haydn Slodecki (66no) and Jack Cassidy (34) then kept the scoreboard ticking just enough to stay in touch with their required run rate as Delph searched hard for the breakthrough. With 4 runs required in the final over, Tom Raven-Hill (8) showed remarkable composure to plonk a six off the third ball he faced to bag a win with Thongsbridge making 257-4 at the end of an absorbing contest.
The tough, harsh lessons of Premiership cricket have been laid bare for Almondbury Wesleyans who let another winning position painfully slip from their grasp at home to Armitage Bridge. The match ebbed and flowed both ways after the visitors controlled Wesleyans in a first innings where scoring proved difficult. Alex Taylor (41) played a stubborn innings at the top of the order but couldn't find anyone to bat long enough with him as Bridge picked off batsmen with Jacob Curtling (4-33) continuing his purple patch with the ball. Matthew Henshaw (22) and Tom Binns (27) helped the home side hobble along but were eventually all out for 138. However the match swung wildly in Wesleyans' favour when three key wickets fell in quick succession to leave the visitors floundering on 21-4. This soon progressed to 63-7 and the home side found themselves well on top. Plenty of batting experience pulled Bridge out of their tricky predicament as Danny Moorhouse (41) and Andy Gledhill (35no) put their heads together to execute an Houdini-esque escape act with a 68-run stand taking them to the cusp of victory. Gledhill made no mistake finishing the job on 140-8 to continue a fine run of form which has solidified a top half position.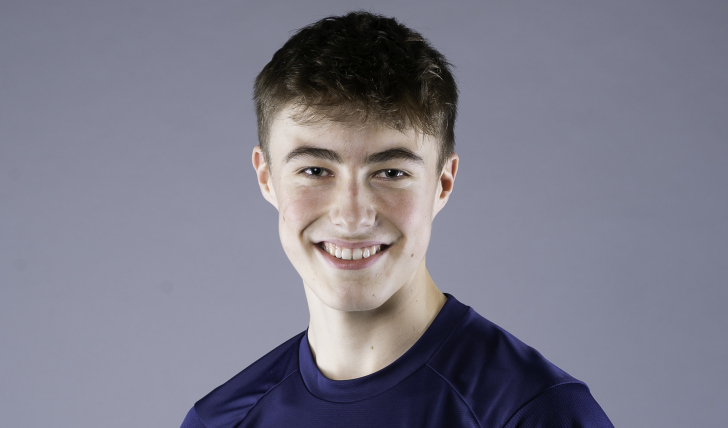 James Wharton (Scholes) provided the bedrock to his team's win at Honley to help them move to second in the table with an eye on a first Byrom Shield success since 2014.
Yorkshire's James Wharton has his sights on breaking through in the County setup and he put in a magnificent shift with the bat away at Honley to lift his club side Scholes up to second in the table. Wharton (77) laid ideal foundations for others to pile up a hefty score at Far End Lane but with Honley making subtle inroads with the ball Scholes had to settle for 197-9 from their innings. Max Morley (3-61) and Timmy Taylor (3-27) led the way for Honley's bowlers but Scholes delivered a hammer blow early in the reply when both openers fell victim to Honley strike bowler Louis Brook (2-20) to leave them struggling on 8-2. Taylor (27) and Owen Kenworthy (35) started to repair the damage but the end was inevitable when they were both removed. Captain Josh Brook (4-40) and Yaasar Imtiaz (4-35) proceeded to run through Honley to run out easy winners in the end as the hosts crumbled to 119ao from 42 overs. The victory puts Scholes seven points behind leaders Hoylandswaine as the title race begins to heat up.
Hoylandswaine gained swift revenge over Barkisland with a comprehensive home win to extend their lead at the top. Barkisland secured a memorable win in the Heavy Woollen Cup earlier in the season but were left well short on this occasion facing a Hoylandswaine side that are starting to gain some ominous momentum. Braydon Clarke (100) scored a steady century and enjoyed an early partnership with Chris Holliday (56) but it was a 161-run stand with Gurman Randhawa (89) that took the game away from the visitors. The hosts set a lofty 331-5 total and Barkisland's struggles didn't end there once bowler Waqas Maqsood started to hit them hard after tea. Maqsood (6-45) put in another unplayable performance to stun the visitors with only overseas Sachin Jayawardena (31) putting up token resistance with the bat. The end came after 20 overs with Barkisland all out for 84 in reply.
Golcar may have had one eye on a huge week in the cups when they were brushed aside by visiting Shepley. Jack McNamara's side are involved in two big semi-finals over the coming days but had little answer to a solid bowling performance by Shepley who themselves are involved in a big Heavy Woollen Cup semi-final at home to Barnsley. Tom Chadwick (3-31) and Danny Glover (2-23) executed a professional job in softening up the hosts before spinner Abbas Ahmed (2-16) and seamer Nadim Hussain (2-8) extinguished any flickering life in the first innings leaving Golcar 100ao. Dan Wood's half century had effectively put the result for Shepley beyond doubt. Wood (56) was out with only a handful of runs left and the simple task was left to Max Joice (19) to complete a morale boosting victory on 101-3 to put a bad run behind them.
Jedi Championship
Former Armitage Bridge and Linthwaite batsman Imran Malik hammered a big ton to fire Marsden to a win that keeps the pressure on leaders Rastrick. Unfortunate Denby were left frustrated at letting a positive start with the ball slip as Malik (136no) let fly with the bat. He hit 14 fours and 9 sixes in his explosive 96-ball unbeaten stint as Denby helplessly watched the game slip away from them. Matty Butters (39) and Max Berry (36) poured more woe on the hosts as the visitors piled on 281-6 from their fifty overs. It was imperative that Denby overseas Aizaz Khan (34) played a big part in any successful run case but his dismissal landed a hammer blow on Denby's chances, deepened further by the loss of Matthew Smith (31). Tom Sanders (43) and Abdul Rehman (40) enjoyed a sixty run partnership but a trio of Marsden bowlers Sajid Ali (3-54), overseas Alex Lategan (3-54) and Rijner Coetzer (3-57) converged to share nine wickets between them as Marsden ran out 74-run winners.
Also breathing closely down Rastrick's neck are Mirfield Parish Cavaliers and they dealt Almondbury a blow to their survival hopes with a convincing 110-run win. Parish heavily punished Almondbury's bowling attack by setting them a chase of 288-8 with two half centurions involved. David Bolt (60) and Nazar Hussain (67) gained useful collections for the team while six other batsmen got into double figures. It was a high scoring match all round as the visitors got themselves off to a reasonable start with openers Shivam Panday (30) and Harry Walker (49). But the rest of the innings waned substantially and the stage was set for new signing Nick Sharp (4-43) to add four wickets to his 34 runs scored with the bat. Michael Padgett (3-36) also turned the screw on the visitors with Almondbury bowled out for 178 in reply.
The leaders maintained their slender lead with an emphatic defeat over Skelmanthorpe away from home. The hosts' tribulations with the bat continued yet again - they have yet to bat through a whole 50 overs and are yet to post a score above 200. Asif Afridi (5-29) was their tormentor on this occasion as Skelmanthorpe were dismissed for 116. It took just 14 overs for rampant Rastrick to overhaul their target, reaching 120-3 with a half ton for Majid Khan (57no) the innings highlight.
A 94-ball century from Asif Hussain enabled Lepton Highlanders to come out on the right side of a keenly fought derby match at home to Lascelles Hall. Hussain (100no) scored 6 fours and 7 sixes in his crucial ton but eventually ran out of partners as Lepton made 212ao batting first. Sheheryar Hassan (4-49) and Matthew Simpson (3-34) pegged the home side back with the ball. Hassan (54) then went on to score a half-century in the second innings with the game pivoting on the departure of him along with experienced skipper Shaun Woodhams (37). Lepton opening bowlers Jacob Mulhall (3-59) and Adeel Ashraf (3-32) had a strong influence on Lascelles Hall's chances as wickets fell in a gripping contest, with the final one lost on the penultimate ball on 204ao as Lepton nervously wriggled home by 8 runs.
A battle of the West Indian professionals emerged at Hill Top with Slaithwaite's overseas Casmond Walters playing a big part in his team's victory at home to Elland. The visitors batting first made 126ao and were derailed by the excellent bowling of Sohail Butt (5-34), with Walters (1-3) picking up the final wicket. The dismissal of Elland's professional Josh Ramdoo (31) had a large bearing on the overall outcome as Jack Hendy's side struggled once more for consistency. Walters (56) scored a half-century in the reply as Slaithwaite chased down the under-par total for the loss of 4 wickets in 33 overs to move them up to fourth in the table with an outside chance of promotion.
Holmfirth ended a run of five winless matches to upset Clayton West's applecart with Bilal Hamid making a large contribution in their success. Anas Mahmood (6-30) returned a six wicket haul as the hosts failed to build on their overseas Phil Tunniclife's (55) half-century, his fifth of the season. Tom Barber (40) aside, Clayton West squandered a fine platform as they dramatically lost their way from 86-1 to 167ao. Hamid (73no) rescued Holmfirth from a pickle when they were 21-4 to help rebuild the innings. He and Sami Ur-Rehman (39) turned the innings around before another glut of wickets saw the hosts strongly fight back with Craig Glover (6-48) and Tunnicliffe (3-47) picking off the tail-enders. Hamid held his nerve to keep nudging Holmfirth along before they nervily secured the win on 170-9 with more than 8 overs left to play.
Cedar Court Conference
Birkby Rose Hill turned the tables upside down to deliver a strike on leaders Thurstonland which blew the promotion chase wide open with all the top four sides on equal points. Muhammad Munsaf (5-26) served up a masterful bowling performance to send their lofty opponents spiralling to defeat as they lost the first five wickets for only 18 runs. Popular captain Mushtaq Hussain (2-28) chipped in with a couple of wickets as Thurstonland were bowled out for 114 in the 32nd over. Birkby lost four wickets in their chase but bagged a win that pushes them further away from the bottom as Mudassar Iqbal (41) helped knit their reply together with Birkby replying with 115-4.
Denby Dale have promotion ambitions and they edged out Mirfield away from home in a low-scoring encounter. The visitors battled their way to 154ao with Hayden Rose (40) holding things together with a dogged innings as Khizar Khaliq (6-52) put on a good show with the ball for Mirfield. However, their reply hit the skids mid-innings. Delicately poised on 95-4 Khaliq's run-out sparked disarray sparking Mirza Tehseen (5-52) and Rose (2-7) to seize their opportunity as Mirfield then went on to lose their last six wickets for four runs and finish 115ao.
The other promotion challengers Hoylandswaine 2XI and Emley Clarence both registered routine successes. Hoylandswaine 2XI chased down Kirkheaton's underwhelming score of 94ao for the loss of four wickets with Mustafa Bashir (4-27) and Jack Lockwood (3-23) enjoying an influential spell with the ball. Mirza Mobeen (40) led the way for Emley as they defended their 195ao at home to Upperthong. Mohammed Nabeel (3-36) and Kamran Saleem (3-36) shared six wickets between them as Upperthong were rolled over for 113 in reply.
In the remaining two matches, Meltham's storming run of forum shows no sign of abating with the Mean lane side rising fast up the table. They sent visitors Hall Bower home empty handed as four players made 40+ scores with Ibrar Hussain (56no) making the highest score for Meltham on the day in their 275-8 total. Hussain (3-47) help finish things in the second innings as Hall Bower fell well short on 176-8. Linthwaite's Bilal Ounees (4-45) helped restrict Cumberworth United to 173ao at home before steadily progressing to a welcome victory thanks to a Saif Rehman (57) half-century in Linthwaite's 174-6 reply.