In cricket - getting a hat-trick must be considered a highlight for a young bowler. Many senior bowlers will play their entire career and not manage this feat. Getting five wickets in an over is something that only a handful of people will ever do in their lifetime.
Here's where it gets interesting. In a single game, getting not one but TWO hat-tricks, in a spell which included the aforementioned 'Five-In-An-Over' was what 13-year-old Rory Dorman managed last Sunday morning.
Playing for Skelmanthorpe U13s against Shepley – 'Shat' batted first and posted a very respectable 147-3. In the Shepley reply, Dorman came onto bowl with the score at 47-2 – and what happened next is the stuff of legend.
Three wickets with the first three balls of the over, that's the hat-trick out of the way, he's already beaming ear-to-ear. At this point the scorers asked for a minute to 'catch-up', likewise the Shepley batters to get their pads on. This clearly broke Dorman's rhythm – with the next ball being ONLY a dot ball. Soon after, 'normal' service was resumed and balls five and six fetched two more wickets. The first ball of the second over saw yet another scalp and that's the second hat-trick and a day he'll never forget.
Just two overs later, the Shepley innings was done. All out for 51 with Dorman ending with figures of 2.2 overs, 2 maidens, 1 run and SEVEN Wickets.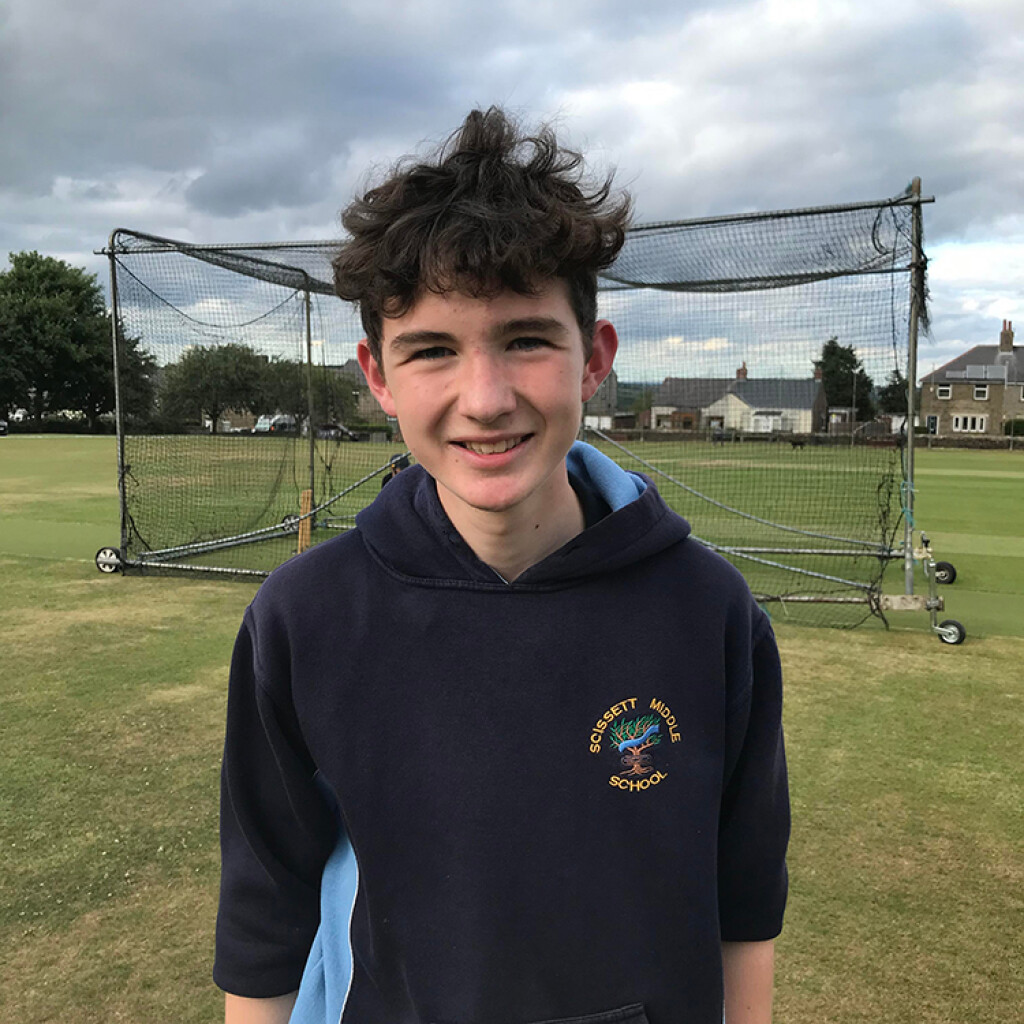 After the Skelmanthorpe players shook hands with their vanquished foes – they then took time to physically carry Dorman from the field, not an easy task for a lad who is touching 6ft at aged 13.
U13 umpire Dave Bill commented – "You couldn't write it, this is a lad who has netted all winter, so keen to get the best out of his game and how quickly it's paid off. We're all so chuffed for him, you couldn't meet a nicer kid".
Rory was keen to play down his record-breaking achievements – noting that without catches from Finley Watson, Alfie Simpson and Rory Hobson to help him out, he's not getting those wickets. What a fantastic team effort.
Shepley will be hoping that 'Destroyer Dorman' gives them a bit less of a battering as they play the reverse fixture this Sunday morning.