The Lady Sykes Candlestick is an award that goes to a current playing member in the league that has put in outstanding service to their club and/or the league in general. The following players have been decorated with this prestigious award.
James Newsome - Kirkburton CC
2XI captain James (featured image) is the recipient of the first of two Lady Sykes Candlesticks awards. Not only is James a decorated captain of the second team but he also dedicates his time towards being club representative in addition to being the club's chairman and secretary.
Mark Firth - Clayton West CC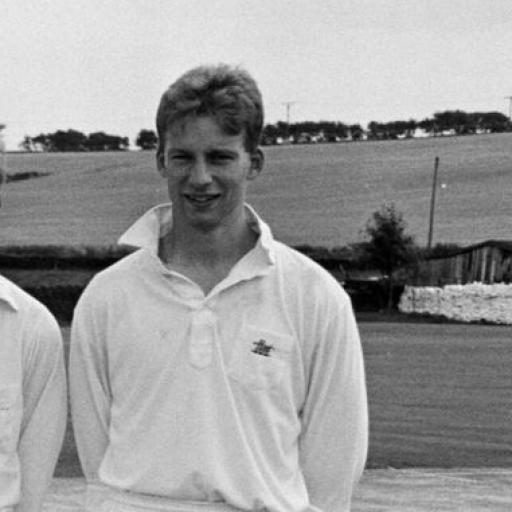 One-club man Mark (left) is a stalwart of Clayton West cricket club having been a regular for the club since the 1980's and has been involved in the many successes during Clayton West's previous time in the old Huddersfield Central League as well as their eighteen year involvement in the Drakes Huddersfield Cricket League. These days, Mark has dropped down to the 2XI to provide valuable experience to their up and coming young cricketers but steps up to the 1XI when required.
Both players will be awarded their Lady Sykes Candlestick at this years awards Dinner on Friday November 9th.