The League's Safeguarding, Trophies and Facilities Secretary Roger Peaker has been honoured for his selfless dedication with the highest accolade, the F.R. Stallard Cup. He was presented with his award on the awards presentation evening at Elland Cricket Club on November 25th.

Roger has given around 30 years service to Meltham Cricket Club and both the Junior and the Huddersfield Cricket League. His journey began when his son started playing junior cricket for Meltham, leading to him being involved for many years in both the Junior and Senior committees. His wife Margaret also became involved and was the Meltham Secretary for a considerable period.

Once his son began to play for the Joe Lumb side, his path mirrored by joining the Junior section and has served in many capacities right up to the present time. His exploits with the Joe Lumb side led to him becoming the much respected Vice Chairman of the Joe Lumb Committee. He joined the League's Executive some 20 years ago and when it became a legal requirement for the league to have a child welfare officer he volunteered and continues in that role today.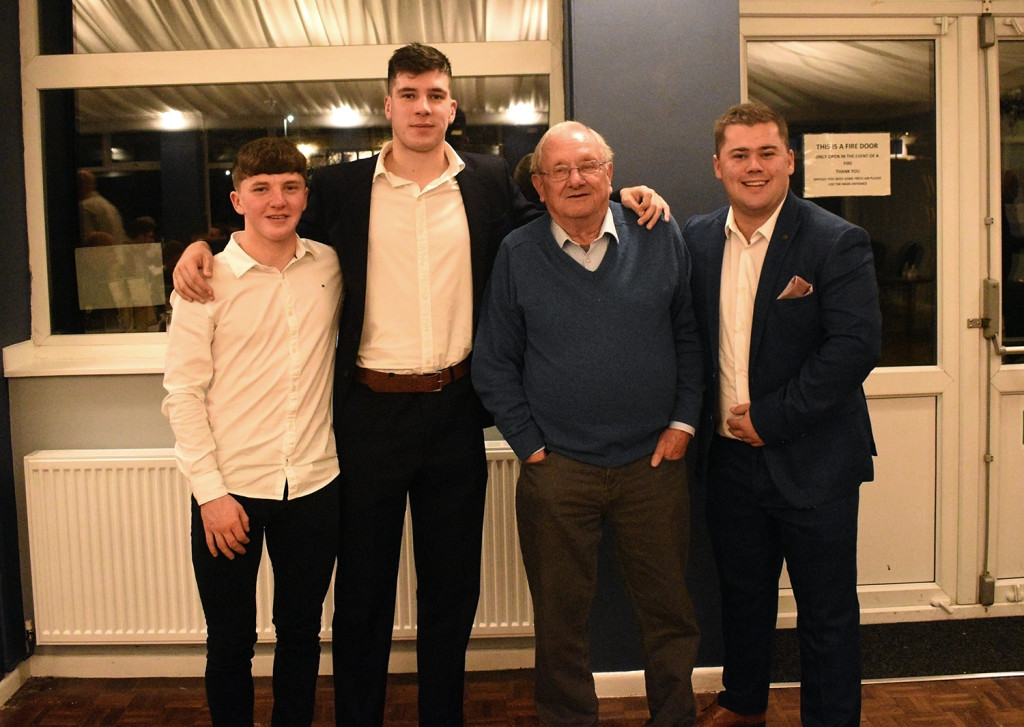 Roger (above) with three members of the most recent Joe Lumb team (L to R) Ben Harris (Honley), Ben Balmforth (Thongsbridge) and Jacob Mulhall (Lepton Highlanders).
Roger also is responsible for ground inspections and the collection of trophies. Both are challenging roles with the first requiring firm diplomacy (particularly on the subject of sight screens!) and the other involves a great deal of patience when hunting down missing trophies. In some cases he took it upon himself to clean and tidy them up.

The trophy goes to a hard-working, dependable and much respected man who devotes his spare time to serving our League. Congratulations Roger from all who serve on the Huddersfield Cricket League committee.