Hoylandswaine's elite-studded team claimed the Byrom Shield Premiership title for a third successive season but were made to dig deep by battle-hardened Almondbury Wesleyans who slip further towards an immediate relegation. Kirkburton's escape from the bottom two came as they emerged victorious away at Thongsbridge which plunged Armitage Bridge further into the maw of peril after coming up second best at Honley. Barkisland somehow pulled off a Houdini-style comeback to land a blow on their relegation rivals Broad Oak.
Drakes Premiership
Jack Atkinson's sublime bowling performance for Almondbury Wesleyans threatened to put a huge spanner in Hoylandswaine's well-oiled machine until a brutal century from an unlikely source turned the match on its head. Relegation-threatened Wes are displaying all the hallmarks of the embittered combative character required to escape the clutches of the drop in the most remarkable season the league has ever bore witness to. Atkinson (6-57) had the league leaders in a mess after punching through Swaine's ranks leaving them stunned on 129-9. In Waqas Maqsood (main image), Hoylandswaine not only boast the division's most potent bowler but the left-hander showed he can be just as savage with the bat. Coming in at number nine, Maqsood (111) hammered a merciless ton in only 57 painful deliveries as Will Binn's side helplessly watched the tie - and their Premiership future - almost slip away from them within an hour. The Pakistan international hit 8 fours and 11 sixes on Wesleyans' compact ground to set them a chase of 237ao after 32 overs. With a total revised to 148, the hosts made a determined go of it but were picked off by Adnan Ghani (4-28) and Gurman Randhawa (3-21). Skipper Binns (31) proved the toughest to remove but his colleagues departed too often to have a meaningful impact. They finished on 117ao which was enough to rescue a point but urgently require at least another victory from their final two matches to avoid a return to the Championship.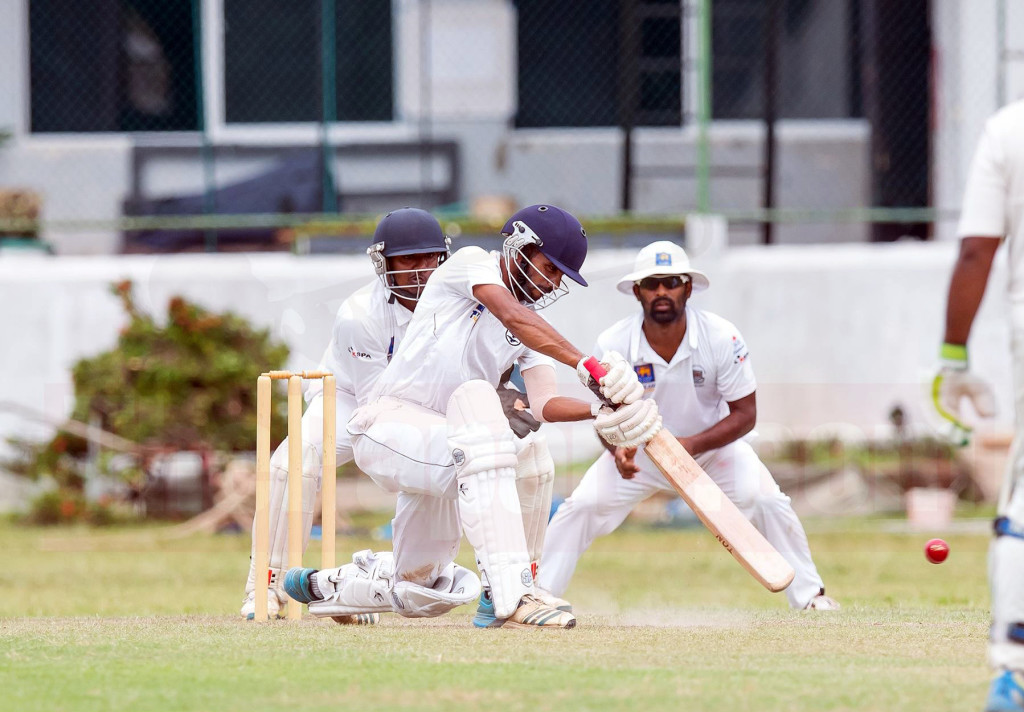 In sparkling form for Kirkburton, Roscoe Tahttil's runs have come in handy as he scored 65 at Thongsbridge to lift his side out of the relegation places for the first time since May.
The biggest beneficiaries of the day were Kirkburton whose remarkable late season run has thrown them right into the mix from being detached in the relegation zone just a few weeks ago. They are reaping the benefits of employing a stellar professional in Roscoe Tahttil who has been in sparkling form and leads the division's total runs for a batsman. Tahttil scored 65 to help Burton put up a challenging score which was closely matched by a half-century from another in-form batsman; Andrew Smith (60). Ben Carrington (39) pushed the score to 219-7 at the end of the innings, which was reduced to 40 overs. Smith has been invaluable with both bat and ball for Toby Booth's side and was on his A-game once again as he took 5-45 to end the host's interests and who have already secured their survival this term. Thongsbridge finished 158ao with 5 overs remaining with the win taking Kirkburton out of the bottom two for the first time since May.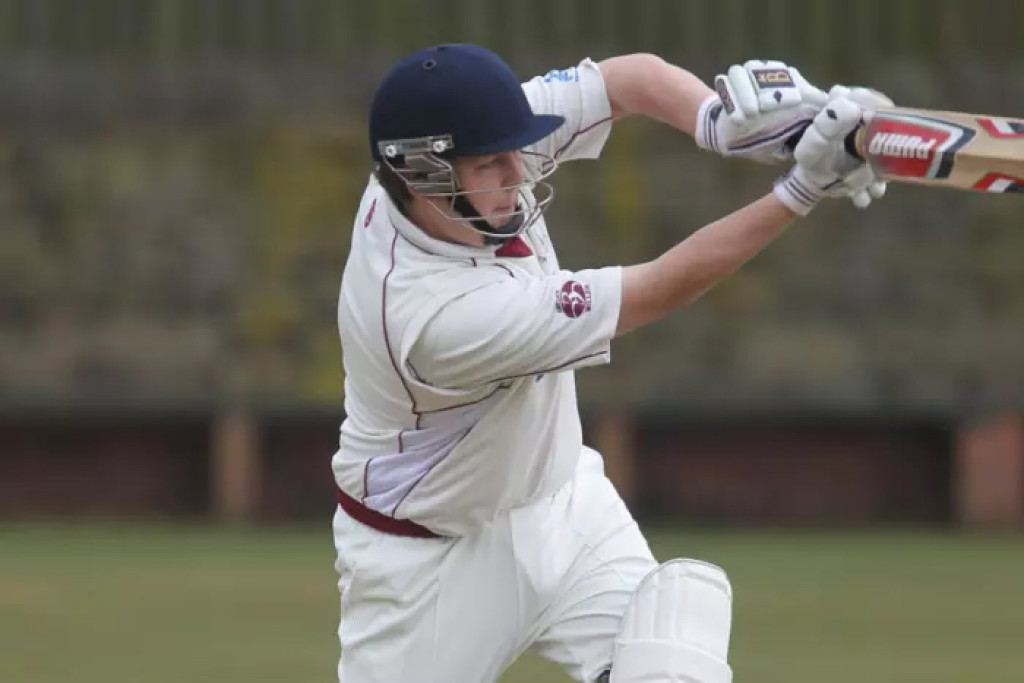 Ben Westbrook batted Barkisland out of trouble with 72 off 50 balls at Broad Oak as they earned a third-straight win to take them up to fifth in the table.
Middle-order batsman Ben Westbrook propelled Barkisland into fifth place, quite an amazing feat since Darren Robinson's side were mired in relegation trouble just three weeks earlier. Westbrook strode into the middle away at Broad Oak with Barkisland mired in danger at 11-5 after opening bowlers Kyran Dill (3-61) and Harvey Booth (3-41) obliterated the upper order. Westbrook (72) launched a ferocious 50-ball assault in an innings containing 6 fours and 5 sixes as he along with James Summerscales (46no) reset the innings to set a target of 191-9, one that was revised to 169 after a short, sharp shower. Oak made a vigorous attempt at the chase despite falling into trouble on 78-6 thanks to the efforts of Ethan Carrington (3-36) and Sachin Jayawardena (3-35) with the ball for Barkisland. Kyran Dill (30) and Tom McCreadie (31) fought a determined rearguard action to inch the hosts towards the required total but then lost overseas Dill who was caught by Jamie Sykes. The visitors took charge and suffocated Broad Oak in the later stages who could only make 159-9, earning them two vital points.
A Timmy Taylor half-century was the difference as Honley edged out Armitage Bridge at home, a result that adds to the worries of the visitors. Honley captain Taylor (66) registered his fifth half-century in a successful personal campaign as he led his side to an imposing 220-7 first innings score. Simon Kelly (32), Ryan Robinson (36), Lewis Kenworthy (27) and Eddie Wilson (28) all contributed as visitors Bridge struggled to execute their normally stringent bowling. They were soon in trouble at the hands of first change Honley bowler Archie Greaves (4-64) who had them slumped at 67-6 and facing a heavy defeat. However with Saqib Matlub (24) stopping the rot Jack Hinchliffe (46) made a brave attempt to claw back something from the match. He along with penultimate batsman Danny Moorhouse (35no) helped add 65 runs for the ninth wicket which saved Armitage Bridge a precious point but couldn't stop them sliding into a relegation place at the most worrying time of the season.
Shelley were well outplayed by Moorlands in a match with just pride at stake for the visitors. They were two wickets down in the second over and the match rarely got better from there for already-down Shelley. Harvey Jones (37) and Josh Jones (22) put on 61 runs for the third wicket but Moorlands bowlers James Stansfield (3-23), Nichy Smith (3-45) and Darrell Sykes (2-20) quickly extinguished any hope for Josh Jones' hapless strugglers who were dismissed for 111 (revised to 78). Moorlands romped to victory in only 8 overs with opener Michael McEwan (40) leading the way to a reply of 83-2 but Hoylandswaine's success elsewhere confirmed second place in the league for Moorlands.
Golcar could only manage 21 overs before heavy rain ended any further play at home to Scholes who were left frustrated having reduced their opponents to 33-5. Tom Brook (3-11) and Louis Brook (2-21) with the wickets for the visitors who had to settle begrudgingly for two points each.
Delph versus Shepley was abandoned without a ball being bowled after a thunderous downpour terminated any chances of starting just before the start. Delph remain six points above the drop zone with just one more win required for safety.