The League can formally announce the desire to become an ECB Premier League. This vision was set out and presented to clubs at the July Council meeting.
Over a period of some months, we have been carrying out deeper research into what work is necessary and what advantages this brings. The transition from an independent league to a fully formed ECB Premier League is a momentous change and we strongly believe it is one which will put Huddersfield Cricket on the map, recognised by stakeholders throughout other leagues, the YCB and of course the corridors of the ECB.
Many players, spectators and club volunteers throughout the league and bordering counties will have no doubt that the standard and quality of cricket played is consistently high. However leagues, agents, players and other bodies further afield and globally carry little idea on the status and quality of the Huddersfield Cricket League. We believe that by becoming an ECB Premier League can change that perception and begin to open more doors, becoming a more attractive proposition to the outside world. Other clear advantages are ensuring world-class players are attracted and find visa processes easier. Grant applications can carry more weight and favour within the ECB. Talented young players may feel more inclined to stay within our own ecosystem rather than migrating to another ECB League. Annual rebates from the ECB will go into club facilities.
The longevity of the league is something that's always in the forefront of our mind too. We only have to look at recent history to see two local leagues; the Central Yorkshire League and Huddersfield Central League, both steadfastly independent, well run leagues, couldn't withstand the gravitational pull of forces outside their sphere. Becoming an ECB Premier League firmly sets the Huddersfield Cricket League at a level; shoulder to shoulder with the four other main leagues in Yorkshire.
As clubs and a league, there is work to be done; specifically in achieving Clubmark accreditation and completing the Safe Hands directive to ensure your club is a safe and prosperous environment for junior cricketers to thrive in. We feel that although it means more work for clubs who are already hard pushed, it is an already-open door to push on. For one, the Clubmark accreditation is a standard that essentially says to all that you are a 'well run club'. Secondly, the Clubmark process, which many will be familiar with having begun and possibly aborted in the past, has been significantly streamlined from what was a 14 page document to just two. Finally, many clubs already meet and exceed the criteria for Clubmark and thus are virtually there in all but name.
Of course, we understand clubs find it difficult to retain volunteers and in many cases nearly all the essential, but thankless admin tasks fall on one person's shoulders. Visualising a clear goal puts more onus for others to help out. It should also be pointed out that Clubmark accreditation is only essential for clubs with a team in one of the top two divisions. It is not a prerequisite to clubs outside those. Recently, Holmbridge Cricket Club have achieved their Clubmark accreditation and joined three other clubs in our league. More have held it in the past but let it lapse since.
The canvassing of clubs has already begun and will eventually lead to a vote by clubs in the autumn or winter. You have the opportunity to digest this, visualise what it means for your club and what it means for the league. Please have a read of the presentation document via the link below. It contains more information about the advantages, process and more.
Documents
Click on the image below to download the HCL's ECB Premier League brochure (PDF):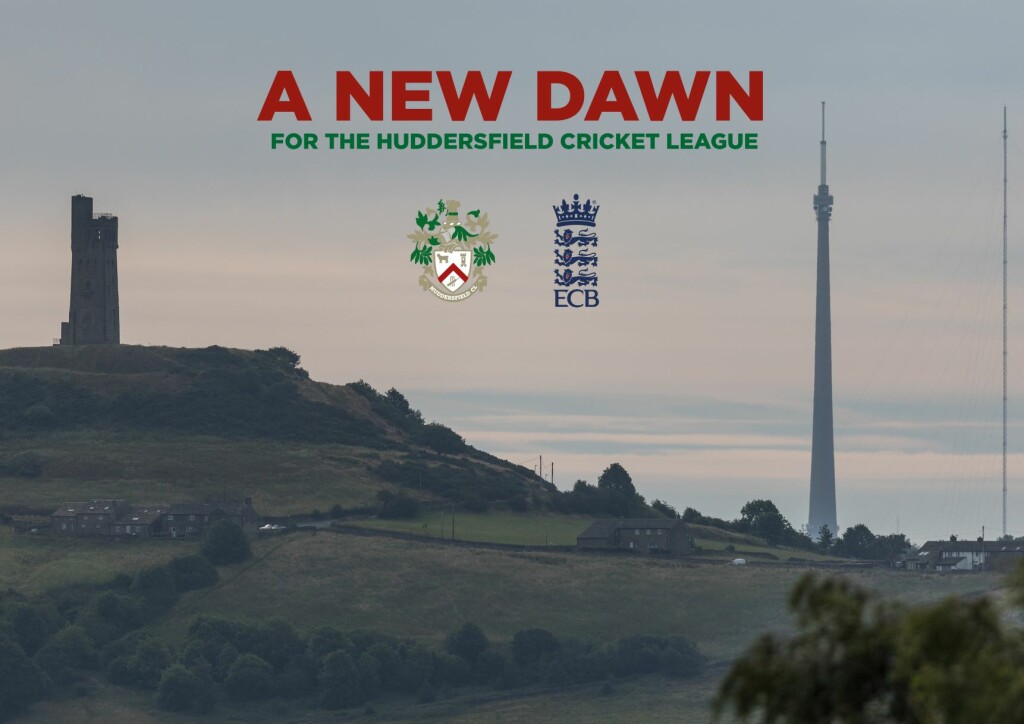 You can read a criteria document here: ECB Accreditiation Criteria (PDF).
NOTE: The criteria in the document is relative to the 2022 season and could change, but the vast majority of what is currently required will remain. This is reviewed by the ECB and YCB annually.
For any other queries regarding your club, please contact either Trevor Atkinson (Chairman) or Norman Clee (General Secretary) via our officals page.