High-Flying Honley had their wings clipped on the fourth matchday of a mini-season which has been hit by fresh new challenges following Kirklees Council's new extra-precautionary restrictions surrounding spectators. Charlie Roebuck roared back from a year-long layoff and Honley's bowlers bore the brunt of his layoff frustration as Broad Oak registered their first win. Shepley continued to brush aside all comers as they won their third consecutive match and over in the Lancastrian side of the pennines, the young talent that Delph & Dobcross got them off the mark with a commanding home win. Elland are setting the pace in Group Yellow after they destroyed Mirfield Parish Cavaliers and Hoylandswaine withstood a stern test away at Emley Clarence as they fought to keep up with rampant Skelmanthorpe.
Group Orange
A full 12 months sat on the sidelines is just one of the many hiccups Charlie Roebuck has had to endure throughout his career but his club Broad Oak were pleased to have him back to his entertaining best in his first match back following anterior cruciate ligament surgery. Roebuck - his last match coming in July 2019 - wasted no time to get stuck into visiting Honley, who themselves have enjoyed a high-scoring start to T30 life. His 33-ball half-century began to take the game away from the six-times Byrom Shield winners after they were early taken aback by another stirring showing from skipper Harvey Booth (56). He put on a 90-run partnership with opener Dom Finn (35) to set the ball rolling nicely for the Linthwaite-based side who until now had competed well in their opening three matches but to scant reward. Honley's reply was rocked when they lost Simon Kelly on the 5th ball, LBW to Booth (2-25) but they started to dominate with a 145-run partnership between skipper Timmy Taylor (48) and former Oaker Eddie Wilson. With Wilson (80) removed, via a quick run-out followed shortly after by Taylor, the hosts regained control and did enough to hold off Honley who finished 7-runs off Broad Oak's 200-3 total on 196-6.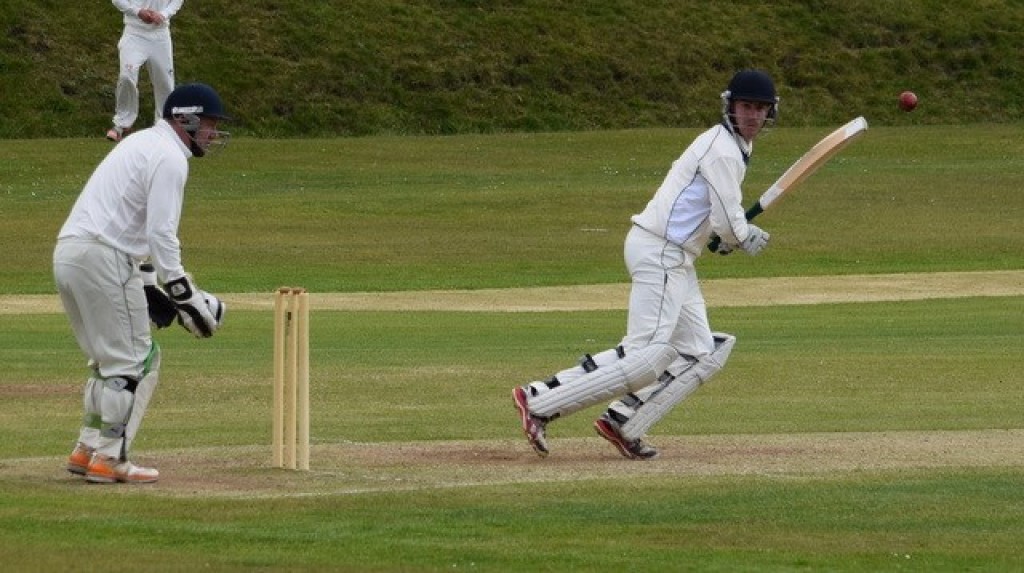 Former Cartworth Moor and Scholes man Tom Chadwick hit his highest score of the season and followed it up with a pair of wickets as Shepley secured a commanding victory at home to Golcar.
Tom Chadwick (86) ended Golcar's brace of victories as the opener set the tone at Marsh Lane for much fancied Shepley who have set a steely sight on winning Group Orange. Chadwick's opening wicket partnership with the reliable Dan Wood (57) laid a rock-solid foundation although captain Greg Wood (39) was the only one of their teammates to cash in as Golcar thereafter clattered through the wickets. Young Yorkshire prospect Eleanor Smith (2-32) took two wickets on her 1XI debut with the rest shared out between four other Golcar bowlers in Shepley's imposing 214-9 first innings total. Chadwick (4-27) accounted for the visitors main batting threats which quickly ended the visitors interest. Craig Ruscoe (45) did his level best in knitting the middle order together but once he departed the match result was inevitable as Golcar were dismissed for 143ao on the final ball of the innings.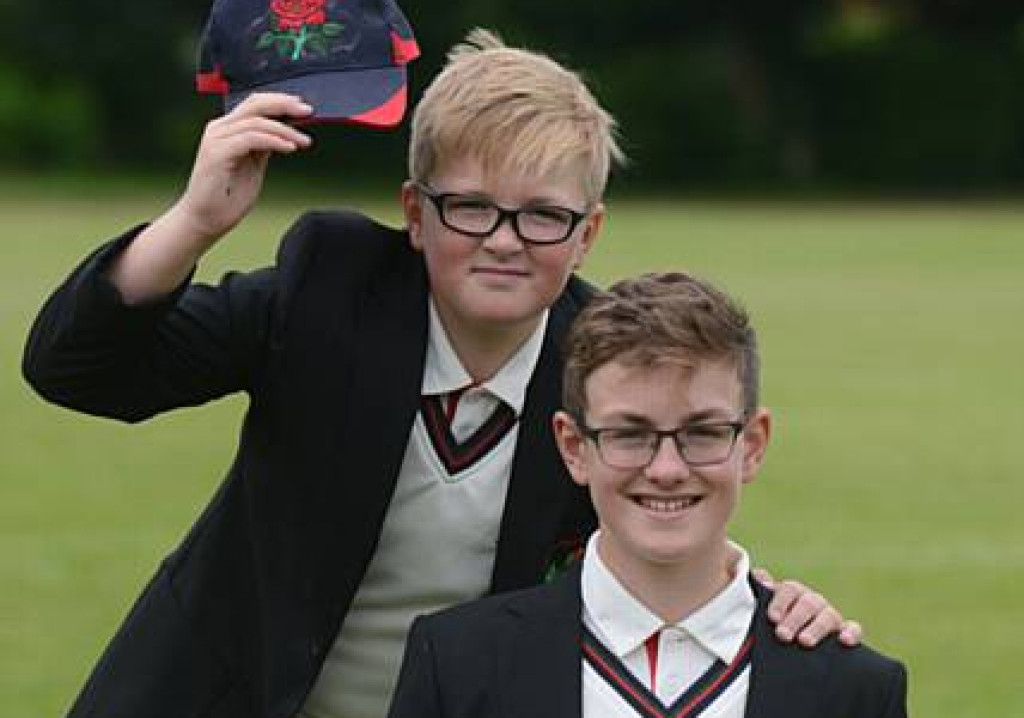 Brothers Lucas and Xander Selby made it a proud day for their father, John. Lucas took his first wicket for Delph on an impressive 1XI debut before left-arm spinner Xander chalked off his 100th first team wicket.
Six wickets fell to under-18 year olds at Delph & Dobcross as their young team began to shine brightly at home to an Armitage Bridge side hampered by missing players due to holidays (old stagers Darren Hinchliffe and Nigel West were drafted in to cover). Umer Yaqoob (3-16) once again made an impact with a wicket on the first ball as Delph controlled the match from the outset but the introduction of 14-year old Lucas Selby (1-16) kept up the high-intensity bowling with six impressive overs. His brother Xander Selby (2-18) then claimed his 100th wicket for Delph before another 14-year old, Issac Jones (2-10), also opened his Delph account with his first senior wickets as Bridge were suffocated, limping to 125-9. Alex Peters (67no) made sure a first victory of the season was always in sight and despite losing star man Mosun Hussain (5) to some sharp wicketkeeping early on, they weren't going to miss this opportunity. Luke Hargreaves (30) was pushed up the order to provide some big-hitting entertainment and Delph cruised home on 125-9 with 12 overs remaining.
Barkisland maintained their impressive start to the season after being forced to sit out the previous match-day for quarantine reasons. They were made to work hard by visiting Moorlands who suffered back-to-back defeats themselves after also beginning the season brightly. Tight lines from an industrious Barkisland bowling attack kept Moorlands at bay with Adam Stott (2-12) and Luke Bridges (2-14) sustaining the stingiest economies in the visitors underwhelming total of 116-7. Opener Andrew Fortis (33) top scored for the visitors. In reply, the home side were made to weather some prolonged pressure and absorbed some serious blows as their upper order were gradually eroded away. The contribution from Jake Finch (22) was vital until he fell with Barkisland wobbling at 97-7. He was the final wicket to fall as Adam Scott (19no) then took over to nudge unbeaten Barki over the line on 118-7 with 11 balls remaining.
Kieran Power helped Scholes get back to winning ways by sending Thongsbridge back down the Holme Valley with nothing to show. Power (4-15) was central to the Chapelgate side's success over Thongsbridge who apart from opener Ben Raven-Hill (33) struggled to get into gear before being bowled out for 117 from 30 overs. A fifty from Yaasar Imtiaz (56) kept his side firmly on track for the win as Scholes responded on 119-3 off 23 overs.
Group Yellow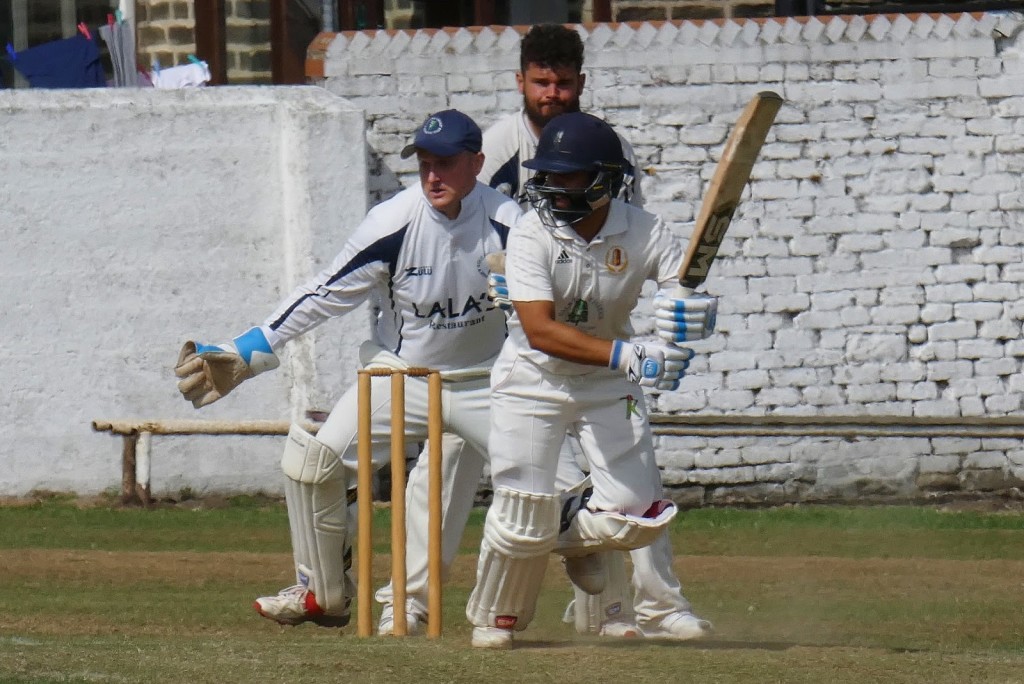 Rohan Randhawa stunned Mirfield Parish Cavaliers with a terrific all-around show taking three wickets in a Parish surrender before helping Elland knock off their lowly total.
Mirfield Parish Cavaliers suffered a royal unravelling away at Elland as the Hullen Edgers stormed to joint top of the group, inflicting a second consecutive defeat on the visitors. Rohan Randhawa (3-7) seized the initiative once Parish were stunned by an opening barrage led by former Hopton Mills player Umar Abbas (2-13). Stand-in skipper David Bolt (20) was top scorer for the visitors as they capitulated weakly to 65ao by in-form Elland. Randhawa (34no) opened the batting and impressively saw the job home as Elland made no mistake by replying with 68-3 inside 14 overs.
Kirkburton joined Elland at Group Yellow's summit by edging out Marsden at Hemplow with a battling performance. Marsden set 139-7 batting first; anchored by Matty Butters (38) and Joe Smith (25), with Jack Byrne (2-22) and Sam Carroll (2-22) mirroring their figures. The result was hung in the balance although Kirkburton kept just enough in reserve to see it home. Jonny Butterworth (23) and Javaid Ahmad (36) started the reply off nicely for 'Burton before Marsden began to chip away. Tom Burkinshaw has often come to his side's aid in the lower order and his input was essential as he carried his bat for a decisive 25 runs as Kirkburton ran home winners on 140-5 with four balls spare.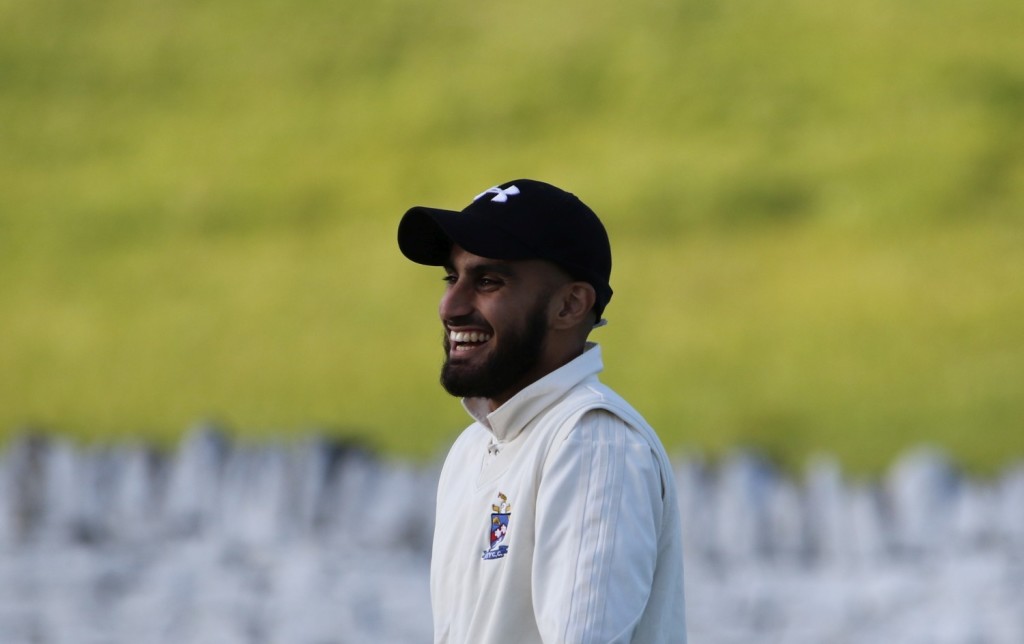 Thurstonland got their first win of the campaign thanks to Kaleel Ahmed's half-century as they saw off visiting Lascelles Hall.
Kaleel Ahmed's unbeaten half-century earned Thurstonland their first win as they put away visiting Lascelles Hall in convincing manner. Jack England (3-21) and Greg Holmes (3-7) had earlier put the skids under the away side who have yet to celebrate victory so far this term as they were dismissed for 132. Ahmed (59no) held the reply together as Thurstonland coasted to a welcome win on 135-3. Tom Broom (28) and captain Russell Mottram (21) also starred for the hosts.
Two fixtures suffered from another Covid infection emerging forcing the Clayton West v Slaithwaite and Meltham v Shelley fixtures to be postponed for precautionary reasons.
Group Red
The standout match of the group came at the Welfare Ground as Emley Clarence put a fright up Bryom Shield holders Hoylandswaine. Ibrar Hussain (96) and Mirza Mobeen (69) put Swaine's high-profile bowlers to the sword with some brash hitting as they put on a show despite spectators being unable to attend. Leicestershire's Arron Lilley (3-32) made his first appearance of the season but he was unable to stymie the runs conceded as Emley made an eyebrow-raising 212-6 from their 30 overs. The hosts had Hoylandswaine in trouble as they slumped to 79-5, despite opener Chris Holliday's fluent 49 runs off 21 balls. Gurman Randhawa (61no) once again leapt to the rescue by calming things down allowing Nathan Rimmington (50) to hit his way out of trouble. Swaine fell further to 156-7 but Randhawa and Sam Johnson (23no) ensured there would be no surprise defeat as Hoylandswaine protected their unbeaten campaign finishing with 217-7 with 6 overs remaining.
Former Lascelles Hall man George Sommerville scored a terrific century for new club Skelmanthorpe as they romped to a superior victory at home to Denby Dale. Somerville, who had risen from the juniors through to the seniors at Lascelles Hall, has relished his new challenge at Skelmanthorpe culminating in a superb match-winning performance as Skelmanthorpe set a target of 197-4 batting first. He hit 105 runs in 87 balls with 16 fours and a six and was complemented by a steady contribution from opener Paul Cummins (70no). Cummins (5-19) then menaced Denby Dale with the ball as he and opening bowlers James Crossland (2-16) and Richard Wimpenny (2-14) wrapped up their third win of the campaign and are level on points with leaders Hoylandswaine where they'll meet in a fortnight's time.
Almondbury Wesleyans emerged victors from a low-scoring encounter away at Lepton Highlanders. Bowlers dominated proceedings with Shyne Abde (2-16) and Conagh Rowley (2-22) bowling well in tandem for Lepton restricting their visitors to a conservative first innings total of 124-7 where Bryn Jenkins (31) top scored for Wes. Dan Payne (3-15) continued their oppression with the ball as Lepton struggled for consistency themselves. They were nicely poised at 63-4 before losing their final six wickets cheaply as Payne, Jack Atkinson (2-27) and Matthew Henshaw (2-24) ran through the hosts to leave them well short on 99ao.
Rastrick poured more woe on bottom-of-the-group Almondbury as they ran out 40-run winners at home. They set 160-6 with opener Matthew Clark (45) top scoring as former Cumberworth United junior Sa Panday (3-21) excelled with the ball for Almondbury. Adam Dakin (4-22) consigned the visitors to another defeat - their fourth in four matches played - as Almondbury were dismissed for 121 in reply.
Matthew Gummerson's big innings was to no avail as Holmfirth drew a blank at home to Denby who claimed their second success of the season. Gummerson (63no) was a steadfast presence in Holmfirth's 163-8 total batting first, with former skipper Paul Goodman (2-13) returning the best figures for Denby. New skipper, Tom Sanders (46) got his side off to an ideal start before falling just before his half-century. Mike Kitson (30) followed up his solitary wicket in the first innings by bringing his team to the cusp of victory as Denby eased home on 164-6 with 13 balls remaining.
Group Green
Delph & Dobcross 2XI continue to punch with the 1XI boys as they saw off Kirkheaton on their travels. Lee Needham (49) fell agonisingly short of a half-century as he helped the visitors to 153-8 batting first, with Paulo Girardi (5-34) bowling well for Kirkheaton as they attempted to keep Delph within range. Youngster George Partington (3-30) returned his best ever figures at senior level as he contributed heavily in Delph's third successful win as they limited Kirkheaton to 126-6 in reply. Delph 2XI lead Group Green as it approaches the half-way point.
Close behind Delph are Upperthong who won by the narrowest of margins away at Cumberworth United. George Parkes (3-18) held Upperthong to a laborious 101ao but the hosts were guilty of letting a win slide out of their hands as they failed to convert a comfortable 67-6 position into a win. Tom Mighall (3-4) devastated Cumberworth in 14 deliveries by removing the final three batsmen leaving Cumberworth wounded on 97ao.
Elsewhere, two more 2XI's battled it out at Honley as Barkisland 2XI came away worthy winners thanks to Seth Oddy (96) as Barkisland replied to Honley 2XI's 162-7 with 166-3. Rashid Nazar (28) top scored in Birkby Rose Hill's victory at home to Linthwaite. The visitors weren't able to overcome Birkby's 148-8 first innings total. Faisar Siddiq (48no) made a vital input in Hall Bower's successful run chase at home to Mirfield who had set the hosts 163-6. Siddiq followed up his pair of wickets with a match winning batting performance with solid support from Tom Baxter (39) and Alex Crane (34) as the hosts replied with 167-3 with 3 overs remaining.
Group Violet
A heartening family story presented itself in Group Violet. Thurstonland 2XI pipped Mirfield 2XI on the final ball of the match to win a closely-fought tussle. Logan Anderson made a significant contribution with 71no for Thurstonland 2XI who successfully chased down Mirfield 2XI's 160-5 first innings total. Also in the side were his fourteen year old twins, son Jasper and daughter Seren, the latter making her senior debut. The visitors won on the last ball with a reply of 161-5. Well done to the Anderson family on what surely was an enjoyable afternoon all round for them.